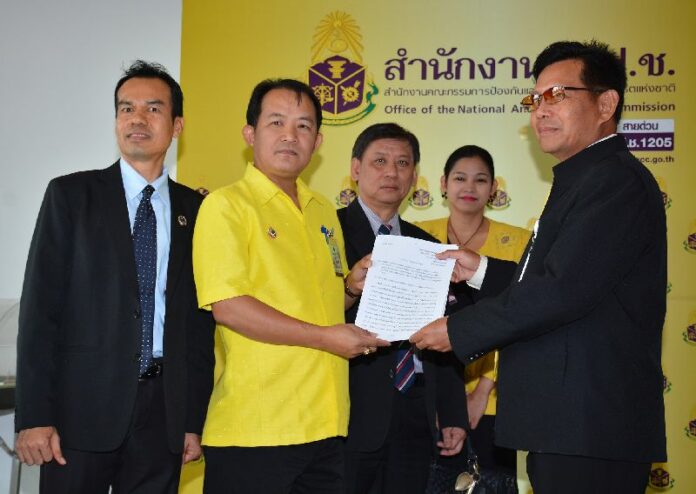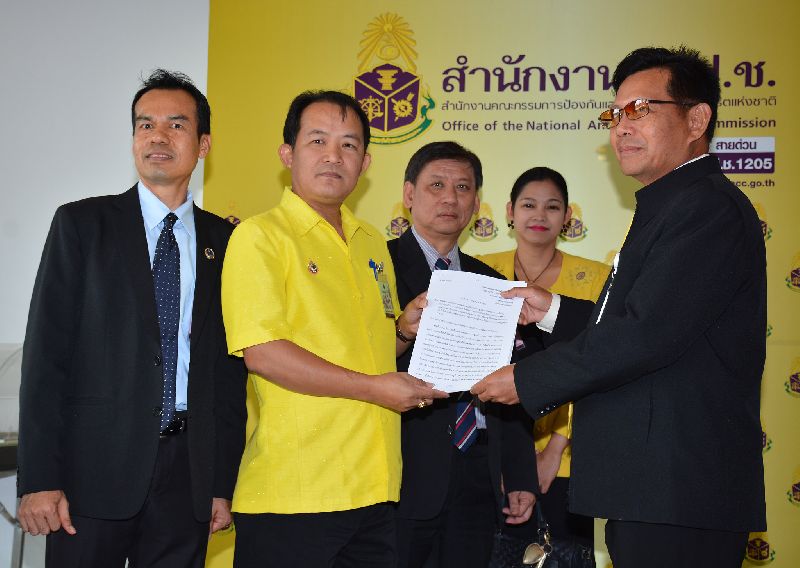 BANGKOK — Activists have asked the National Anti-Corruption Commission (NACC) to launch an inquiry into the Thai junta's seven million baht project to produce a set of "stickers" for the mobile chat application LINE.
Srisuwan Janya, chairman of Society for Defense of Thai Constitutions, met with NACC officials today to submit a letter accusing the junta of violating national budget procedures and "ethics" when it spent taxpayer money on the production of the virtual "stickers."
The Ministry of Information, Communication, and Technology (ICT) produced twelve stickers for LINE in December 2014, with each image depicting one of the "Twelve Values" that junta leader and Prime Minister Prayuth Chan-ocha has urged all Thais to practice.
According to documents on the ICT's website, the Thai government approved a payment of 7,117,400 baht to the Japan-based company to make the stickers available free of charge on 30 December as a "New Year's present" for the public.
Today, Srisuwan raised questions about the high price of the stickers and the details of their production, which he said were kept from the public eye.
"I think it may violate the laws. Their cost is not worth the result," Srisuwan told reporters. "I'd like the NACC to investigate the background of the price, and find out whether the money spent on the production was more expensive than the normal practice in the private sector."
He noted that the government only considered one company, TV Pool, for the stickers' production, which may be a sign of "lock-spec," or "rigged," scheme.
"The company involved may have a conflict of interest with the people in the government," Srisuwan said.
He added, "If the investigation determined it to be an illegal, the NACC should take legal action in accordance with NACC laws to punish the people who are involved, such as the state, the private sector, and anyone who has downloaded the stickers, because they should be considered as endorsing illegal action."
The ICT said last week that at least one million users have downloaded the stickers so far.
NACC member Itthipol Kitsuwan accepted Srisuwan's letter of complaint and promised to look into the matter.
"I believe it will not be hard to get to the bottom of this, because there's clear information about the price," Itthipol said. "The NACC will request further information from the ICT for the inquiry."