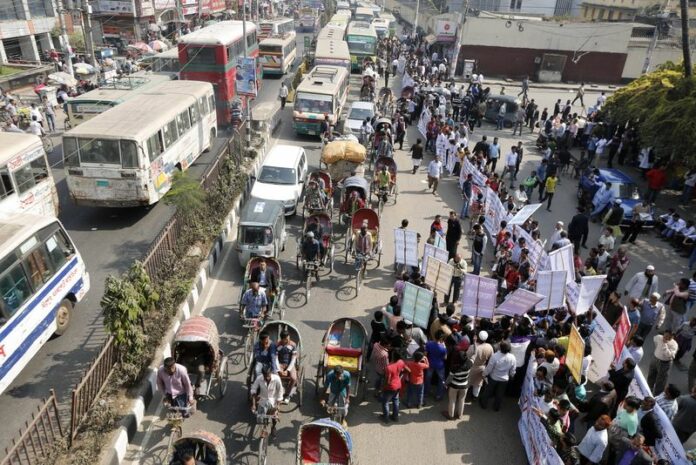 DHAKA (DPA) — At least seven people were killed when assailants threw firebombs at a bus in eastern Bangladesh Tuesday during a transport blockade by the political opposition, police said.
The attack occurred on the Dhaka-Chittagong highway about 130 kilometres south-east of the capital.
Most of the passengers were asleep when the bus was attacked, police officer Nazim Uddin said. Sixteen people were taken to hospitals with severe burn injuries.
Opposition leader and former prime minister Khaleda Zia began calling for the blockades in January, to press for reforms, including her demand for a caretaker government to oversee new elections.
The ruling Awami League party rejected the demands.
A Dhaka court on Monday ordered an investigation into allegations that Zia incited riots that killed 42 people in January.