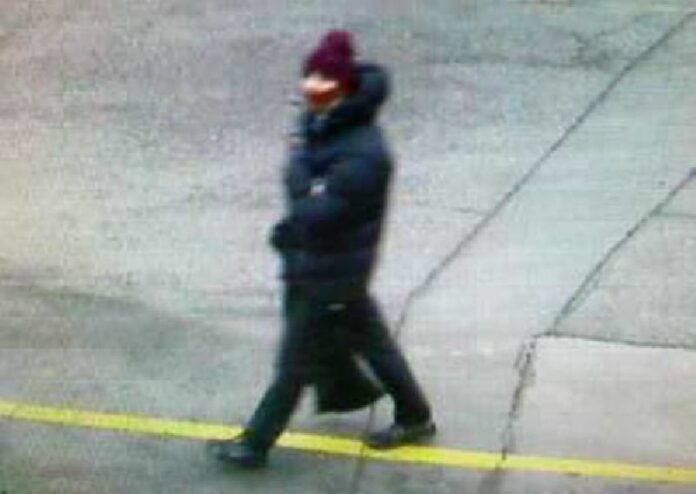 COPENHAGEN (DPA) – The gunman who killed two people in attacks at an event promoting free speech and on a Copenhagen synagogue was likely "inspired" by last month's massacre at the offices of Charlie Hebdo in Paris, Danish police said Sunday.
The identity of the 22-year-old gunman has been established but police said they would not yet name him due to the ongoing investigation.
Officers shot him dead outside his apartment early Sunday in a hail of gunfire.
Jens Madsen, head of Danish security service PET, said he believed the shooter was "inspired by the attacks in Paris," referring to the Islamist killing spree that left 17 people dead, including 12 at the offices of the satirical newspaper Charlie Hebdo, known for its caricatures of the prophet Mohammed.
The suspect "has been in our sights," Madsen said, but added that his agency "has no specific or concrete knowledge" that he had travelled to Iraq and Syria to fight or train alongside militant groups.
The suspect, who was born in Denmark, had a lengthy criminal record, including weapons possession charges and assault. He also had links to criminal gangs, police said.
Police were conducted forensic tests on two hand guns found at his apartment to see if it matched the shootings. Clothes that matched the description of the shooter were also discovered.
Surveillance footage was being used to retrace the suspect's movements, police said, adding that it was still unclear if he was aided by others.
A vigil for the victims is planned for Monday evening in Copenhagen. It will be attended by Paris mayor Anne Hidalgo, Copenhagen mayor Frank Jensen said.
The first shooting took place in a cafe hosting a freedom of speech event attended by Lars Vilks, a Swedish artist who has received death threats for satirizing the prophet Mohammed in cartoons.
Vilks, the presumed target, was unharmed. In remarks to Swedish daily Aftonbladet, he said he feared "there will be more attacks."
Filmmaker Finn Norgaard, 55, was killed in the afternoon assault on the Krudttonden cafe. The Danish director known for his documentary work had posted on Facebook after the Charlie Hebdo attacks that "brave people" had been killed by "cowardly Muslim fascists."
The second attack, some 10 hours later, took place near the city's main synagogue. Dan Uzan, a young Jewish man in charge of checking visitors into a building near the synagogue, was shot in the head and died.
The assailant failed to enter the building, where about 80 people had gathered for a Jewish confirmation party.
The suspect was traced to the apartment building after police were tipped off by a taxi driver who had given him a ride after the first shooting.
Four of the five police officers who had been injured in the shootings have been released from hospital, police said.
Police arrested at least one person in a raid Sunday afternoon at an internet cafe near the scene where the suspected gunman was killed by police, news agency Ritzau reported.
Police have declined to comment any possible connection to the Copenhagen attacks.
Speaking at a news conference, Prime Minister Helle Thorning-Schmidt said that investigations were ongoing and that she was liaising with the leaders of Britain, France, Germany and Sweden.
"There are forces that want to harm Denmark, that want to crush our freedom of expression, our belief in liberty. We are not facing a fight between Islam and the West, it is not a fight between Muslims and non-Muslims," she said.
UN Secretary General Ban Ki-moon said in a statement that the world must "stand strong for freedom of expression and tolerance" and "there is no space for anti-Semitism or any form of racial, ethnic or religious discrimination."
Israel's Prime Minister Benjamin Netanyahu, who is campaigning for a March 17 general election, said that his country was "preparing and calling for mass immigration [of Jews] from Europe."
"Again Jews have been murdered on European soil only because of them being Jews and this wave of attacks is likely to continue," he told his cabinet in reference to last month's killings in Paris.
Danish Muslim organizations condemned the attacks, as did the leader of the controversial Grimhoj mosque in western Denmark, who warned against demonizing Muslims.
"We strongly reject this act of terror," Oussama Mohamad El-Saadi told the online edition the daily Jyllands-Posten.
The Grimhoj mosque has generated controversy as members of the congregation have travelled to Syria and Iraq to fight for jihadist groups.