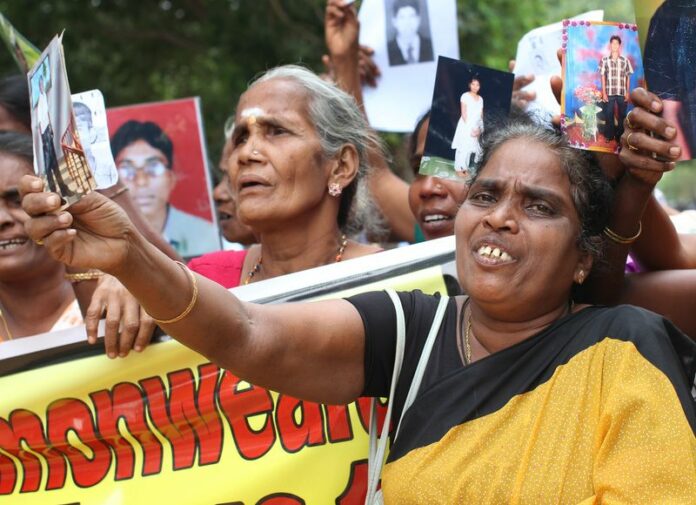 COLOMBO (DPA) — Tamil academics, politicians and activists staged an anti-United Nations protest Tuesday in northern Sri Lanka for its decision to delay a report on alleged crimes committed during the civil war, police officials said.
The protestors demonstrated in Jaffna town, 390 kilometres north of the capital, demanding the publication of the report by next month.

Relatives of people who disappeared during or after Sri Lanka's civil war and never showed up again protest in Jaffna, Sri Lanka, 15 November 2013. [Doreen Fiedler/dpa]
Lecturers from the University of Jaffna said a delay in publishing was an injustice to relatives of victims killed in the final stages of the war that ended in 2009.
"We cannot delay a solution to the problems of the people affected by the war. The war crimes report should be published immediately," said A Rasakumara, president of the University Teachers' Association in Jaffna.
The UN Human Rights Council said last week it would delay publication of the findings by six months, after the newly elected government said it would carry out its own investigation.
The UN has estimated that some 40,000 civilians were killed in the final stages of the conflict when the army backed by air and naval support pushed into rebel-held territory in northern and north-eastern Sri Lanka.
President Maithripala Sirisena, elected last month, has vowed that his government will not allow anyone to be taken before an international war crimes investigation.