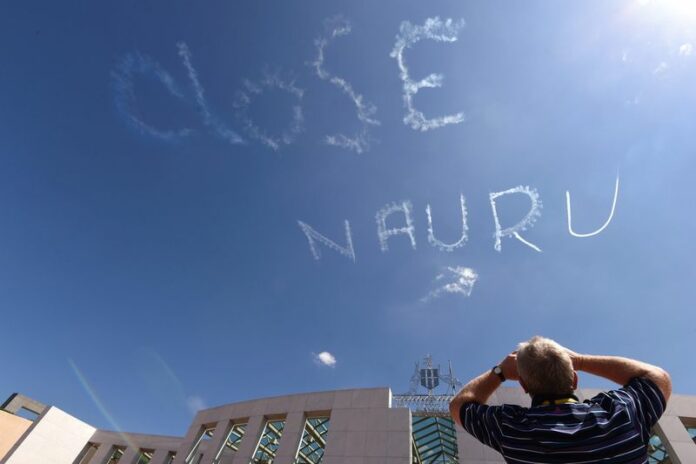 SYDNEY (DPA) — More than 100 Australian organizations including churches, human rights and community groups appealed to the government Friday not to transfer asylum seekers to overseas detention centres.
At the centre of the appeal is a five-year-old Iranian girl who was brought from the Nauru detention centre to Australia with her father, who was seeking medical treatment. The government plans to send her back to Nauru after the treatment is over.
Paul Power, chief executive of the Refugee Council of Australia, said the girl had attempted suicide because she fears being sent back.
"This young girl … is obviously profoundly and negatively impacted by the Australian Government's policy of detaining children in extremely harsh environments, is indicative of the inability of the inadequacy of this current policy," Power said in a statement.
The public appeal by the 100 organizations said conditions at the Nauru and Papua New Guinea's Manus Island detention centres were leading to inmates suffering mental distress and post-traumatic stress disorder.
"Returning those people, including children, to the place of their suffering and even to the place where they may have experienced sexual abuse, amounts to cruel, inhumane and degrading treatment," the organizations said in their joint statement.
The organizations making the appeal included refugee support groups, churches of all demoninations, Jewish groups, unions, UNICEF, Oxfam, and lawyers.
There was no immediate reaction from the government.
Greens Senator Sarah Hanson-Young yesterday accused Immigration Minister Peter Dutton of torturing the girl by not removing her from detention as psychiatrists advised.
Dutton said her comments were "repugnant" but the family could leave Nauru by accepting the government's offer to all detainees to start a new life in Cambodia.
Dutton said some refugees held at the overseas detention centres had accepted the offer and will shortly travel to Cambodia. He is warning the detainees that unless they accept the offer soon the cash assistance to resettle will be reduced.