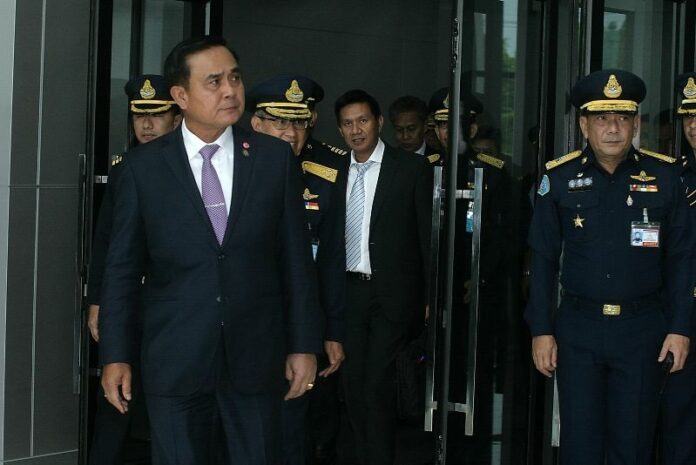 BANGKOK (DPA) — Thai Prime Minister Prayuth Chan-ocha will use his sweeping executive powers to tackle illegal fishing and human trafficking in the country's fishing industry, a cabinet source said Friday.
Such practices have harmed the reputation of Thailand's fishing industry, and brought warnings from the country's main trade partners.
The head of the military government will use section 44 of the interim constitution, which grants him power to issue executive orders, to tackle the problem, a source inside the cabinet told dpa.
The US House of Representatives heard on Thursday that human trafficking issues persist in Thailand's fishing industry.
"The problem is so egregious that the US Department of Labor has officially highlighted Thai seafood as a tainted commodity" said Mark Lagon, President of Freedom House, to the House Committee on Global Human Rights.
On Tuesday, the European Union issued a "yellow card" for Thailand's fishing industry over illegal fishing.
The "yellow card" means that Thailand has six months to address the problems of illegal fishing or face sanctions.
"I do not know when the EU will withdraw the [yellow card] but we have made these [issues] a priority on the national agenda," Prayuth said to reporters on Thursday.
About 15 per cent of world fish catches are thought to be illegal, unreported or unregulated, accounting annually for up to 26 million tons of fish worth 10 billion euros (10.8 billion dollars).
Thailand is the world's third-largest exporter of fishery products. It was downgraded from a Tier 2 country to a Tier 3 country by the US State Department last year, placing it among the worst countries for human trafficking.