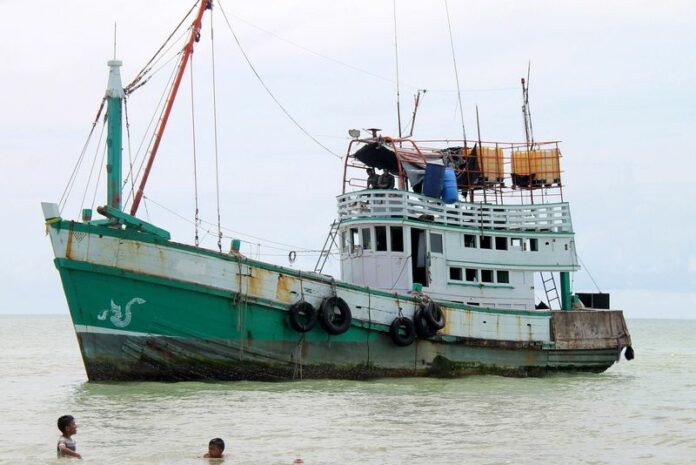 BANGKOK (DPA) — More than 8,000 migrants were adrift off the coasts of Thailand, Malaysia and Indonesia, an IOM official said Tuesday, posing a potential humanitarian crisis for the region's governments.
"Thailand has effectively stopped smuggling through its borders," said Jeffrey Labovitz, the International Organization for Migration's chief of mission in Thailand.

Migrants from Myanmar and Bangladesh at a police station in Kuah, Langkawi, Kedah, Malaysia, 11 May 2015.
"As a result we think that there are [more than 8,000] people stranded off shore" in the region, mostly refugees and economic migrants from Bangladesh and Myanmar, he said.
Labovitz said many of the migrants face malnutrition, cramped quarters and contagious diseases.
Thailand's navy and the army have set up a task force against trafficking, said a navy official who declined to be named.
Boats with migrants or refugees that reach Thailand "will be processed in accordance with the law."
"Victims of trafficking will be offered assistance," he added.
Migrants found entering the country illegally face deportation or internment. Rights group say they are sometimes held indefinitely.
Labovitz called for the Thai, Myanmar and Malaysian governments to find a solution to get the migrants off the boats and provide assistance.
Economic migrants from Bangladesh and Rohingyas fleeing persecution in Myanmar often make their way through Thailand seeking opportunities in Malaysia and Indonesia, and are often targeted for exploitation on the way by human traffickers and other smugglers.