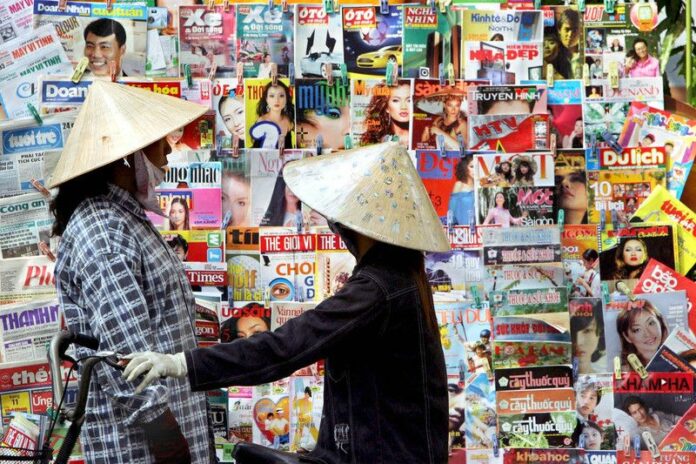 HANOI (DPA) — A Vietnamese magazine editor was charged with crimes against the state for publishing articles accusing senior officials of corruption, reports said Wednesday.
Kim Quoc Hoa was dismissed in March as editor-in-chief of Nguoi Cao Tuoi (The Elderly), accused of "abusing his freedoms and democratic rights in publishing articles that disseminated false information," Vietnamnet reported.

A man buys a newspaper at a newspaper stall in Hanoi, Vietnam, 05 October 2013. EPA/LUONG THAI LINH
The publication was also shut down and fined around 32,000 dollars.
Police searched Hoa's residence Tuesday. He was not detained ahead of his trial.
The publication had revealed several cases of graft including a former top anti-corruption official who allegedly amassed an illicit real estate portfolio worth more than 10 million dollars.
The Information Ministry said the articles "distorted the truth" and were "aimed at insulting and making false accusations against some organisations and individuals."
They also revealed "confidential information related to national security," it said.
Limited discussion of corruption is tolerated in Vietnam's official media, but authorities are sensitive to criticism from independent media and bloggers.
Hoa previously served in top positions at three Vietnamese newspapers before joining The Elderly in 2007.
The crackdown on media is expected to intensify as internal rivalries sharpen ahead of the Communist Party Congress in 2016.
An earlier report by the ministry said an inspection discovered several online articles between January 1, 2013 and October 30, 2014 that were offensive to organizations and individuals.