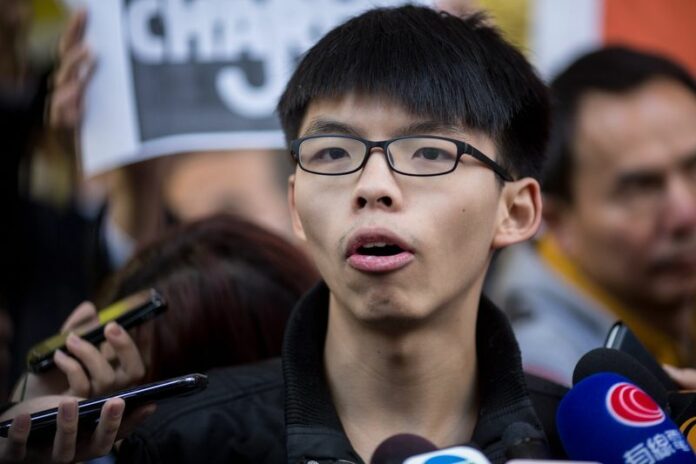 KUALA LUMPUR (DPA) — Malaysia's immigration authorities on Tuesday prevented a prominent Hong Kong student leader from entering the country, activists and human rights advocates said.
Joshua Wong, 18, was detained by Malaysian immigration officers shortly after arriving at Penang International Airport, according to Suaram, a local human rights group.
Suaram said Wong was not allowed to enter Malaysia based on a government order. He was sent back to Hong Kong.
Immigration officials could not immediately be reached for comment.
Wong was a key leader in protests in Hong Kong last year, in which tens of thousands of people took to the streets to demand fully democratic elections of the Chinese territory's chief executive.
Wong was supposed to speak at several forums in Malaysia on June 3, the eve of the 26th anniversary of the suppression of the Tiananmen Square protests .
"Our government must grow up," said Eric Paulsen, a human rights lawyer. "Joshua Wong is a pro-democracy activist."