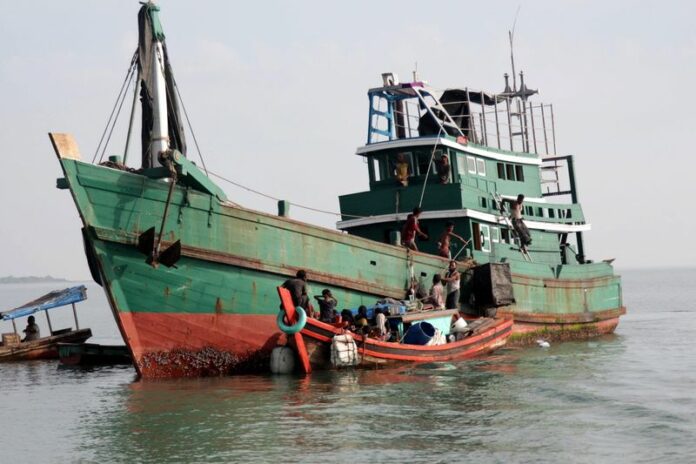 KUALA LUMPUR (DPA) – Malaysian forces have not found any Rohingya and Bangladeshi migrants at sea since they offered to help them and allow them to land, the country's police chief said Wednesday.
"There has been no news from our marine police or Malaysian Maritime Enforcement Agency on the boat people," Inspector General Khalid Abu Bakar he told a press briefing in a university outside Kuala Lumpur.
"But we are ready to receive them and carry out their documentation and place them in temporary shelters," he added.
Malaysia and Indonesia said last week they would allow refugee boats to land on their shores, amid international outrage at earlier refusals to let the boats into their territory.
Aid groups estimated that at least 8,000 migrants, mostly members of Myanmar's Rohingya ethnic group or Bangladeshis, were stranded in the Andaman Sea or the Malacca Strait aboard dilapidated fishing boats.
"The area is huge, and there are 100,000 fishing boats out there," said Joe Lowry, spokesman for the International Organization for Migration. "Finding the dozen among them that are carrying refugees is hard," he said Tuesday.
Around 3,000 migrants have arrived in Malaysia and Indonesia by sea this month. Lowry warned that those still at sea may be suffering extreme conditions. "Those who reached Indonesia in the past weeks were in a bad state."
An international conference was scheduled Friday in Bangkok in a bid to find resolution to the boat people problem.
(Reporting by Cod Satrusayang)