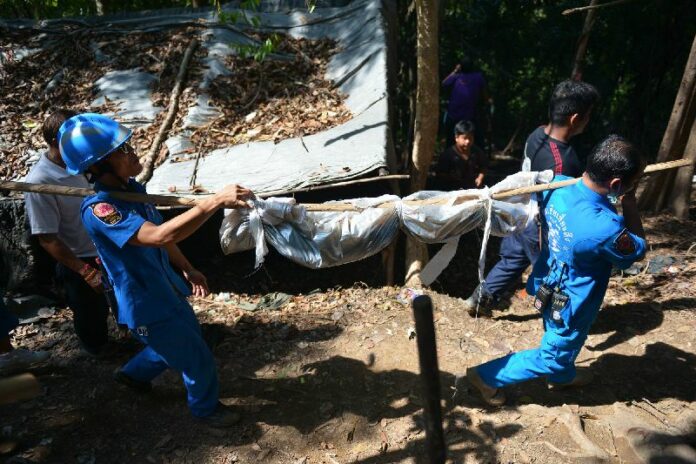 KUALA LUMPUR (DPA) – Malaysian authorities are investigating the possible involvement of two police officers in dozens of graves of suspected migrants discovered earlier this week, a senior official said Thursday.
The two policemen were among 12 people arrested between March last year and February this year for alleged involvement in smuggling of goods and human trafficking in the Thai-Malaysia border, according to deputy Home Minister Wan Junaidi Tuanku Jaafar.
Wan Junaidi said investigators were also looking into possible links between forest and border officials and human trafficking following the discovery last week of 139 graves in 28 abandoned makeshift camps near the country's border with Thailand.
There appeared to be one body in each grave, he said, contrary to previous reports suggesting there were multiple bodies in each grave. Forensics team were still confirming the exact number of dead.
The discovery of the mass graves came amid an international outcry over the plight of thousands of migrants and refugees adrift in South-East Asian waters. Suspected migrant graves had also been found in trafficking camps on the Thai side of the border.
A regional conference over the issue is set to take place in Bangkok on Friday.
(Reporting by Cod Satrusayang)