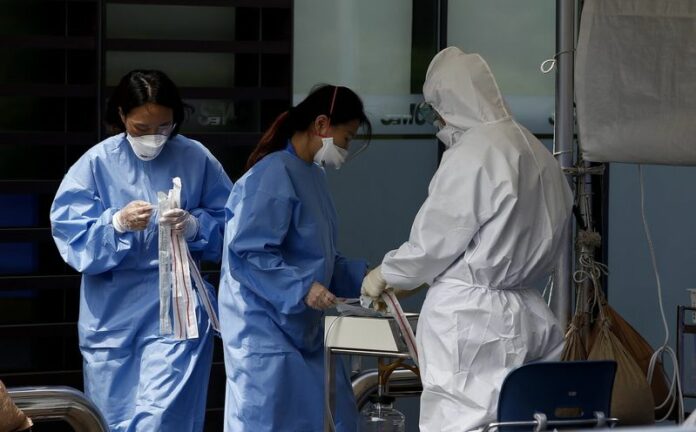 BANGKOK (DPA) — The heir apparent to the Samsung empire made a public apology to South Koreans Tuesday for not containing the deadly outbreak of Middle East Respiratory Syndrome (MERS) at one of the group's hospitals.
"I bow my head and sincerely apologize to the nation for the immense suffering and concern that Samsung Medical Center has caused," Samsung Electronics Co vice-president Lee Jae-yong was quoted as saying by Yonhap News Agency.
Nearly all cases of infection have occurred in hospitals, and many of them at the flagship Samsung Medical Center in southern Seoul.
Lee's father, Samsung Group chairman Lee Kun Hee, is having treatment in the same hospital after suffering a heart attack last year.
Hospital boss Song Jae Hoon, who spoke to reporters alongside the younger Lee, admitted that the hospital had failed to deal with the outbreak at its early stages, Yonhap reported.
Prevention and control in the country's medical centres had been "suboptimal," the World Health Organization said last week.
Lee promised a complete overhaul of the Samsung Medical Centre.
Twenty-seven people have died in the MERS outbreak in South Korea, the most outside the Middle East where the disease was first identified.
South Korea also reported three new positive infections on Tuesday, bringing the total number of MERS cases to 175, according to Yonhap, citing the Ministry of Health and Welfare.
As of Tuesday, there were 2,805 people in isolation for possible infection, the report said.