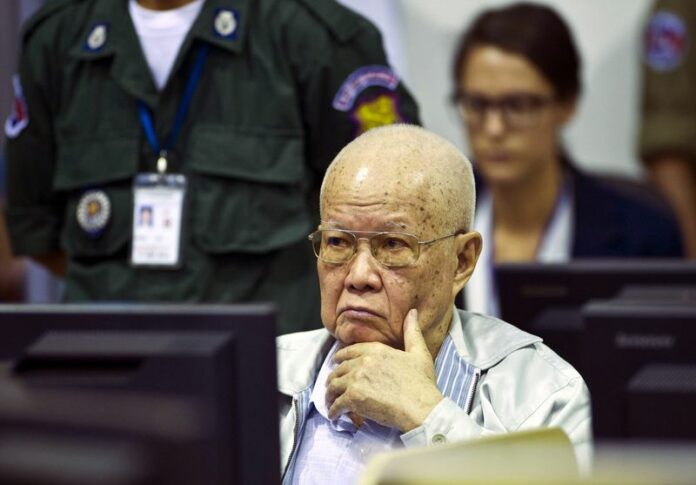 PHNOM PENH (DPA) — Two former leaders of the radical Communist Khmer Rouge regime who were convicted of crimes against humanity began their appeal in a Cambodian court Thursday.
Nuon Chea, 83, and Khieu Samphan, 88, were convicted last year of crimes committed during the evacuation of Phnom Penh in April 1975 and subsequent forced relocations in August 1975.
They are seeking to appeal the verdict.
The pair were both high-ranking leaders in the Khmer Rouge, which ruled Cambodia from 1975 until 1979 and attempted to refashion the country as a peasant utopia.
Under the Khmer Rouge, an estimated 1.7 million people died, or 21 per cent of the population, according to the Cambodian Genocide Program at Yale University.
Khieu Sampan served as head of state of Democratic Kampuchea as Cambodia was then known. Nuon Chea was deputy secretary of the Communist Party and one of the last Khmer Rouge leaders to surrender, hiding out with armed soldiers near the Thai border until 1998.
The two were indicted in 2010 and their trial began in 2011, ending in conviction in August 2014. Both are housed in provisional detention near the courthouse.
Youk Chhang, director of the Documentation Center of Cambodia and one of those evacuated by the Khmer Rouge from the capital, said that while it is unlikely their conviction will be overturned, it is still a necessary legal step.
"It is important that these leaders are in jail for life," he said by email.
"But we have to give them the benefit of the doubt so that we can have a fair trial."