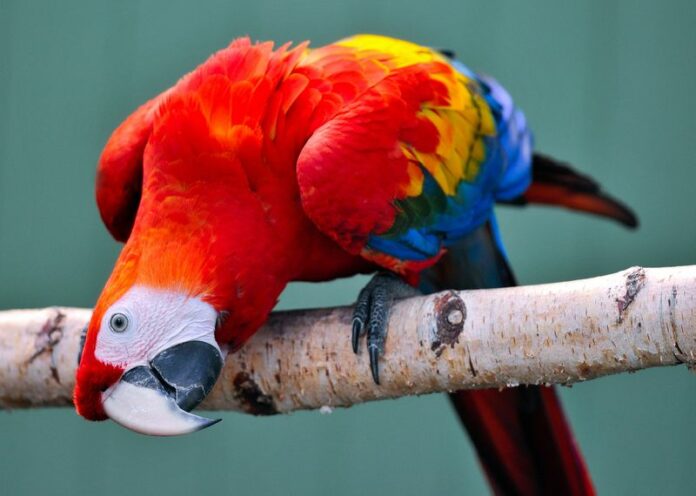 NEW DELHI (DPA) – A parrot accused of hurling abuse at an elderly woman was summoned by Indian cops who carried out a test to check whether the bird was guilty of bad behaviour, a policeman said Tuesday.
Police at a village in the western state of Maharashtra were at their wits' end after Janabai Sakharkar, 75, complained Monday that her neighbour had tutored his caged pet called Hariyal to utter obscenities whenever she passed by his house.
She accused her step-son, with whom she has a property dispute, of colluding with the neighbour, following which all three, including the parrot, were summoned to the police station, local police chief PS Dongre said.
But the parrot seemed become self-conscious with all the attention from the police and kept mum when confronted by the complainant.
"The woman repeated her name to the parrot as its cage was brought near her, but the bird would not say a word. We watched very carefully," Dongre said.
He said they handed the parrot over to the forest department for release into the wild.
To reach us about this article or another matter, please contact us by e-mail at: [email protected].