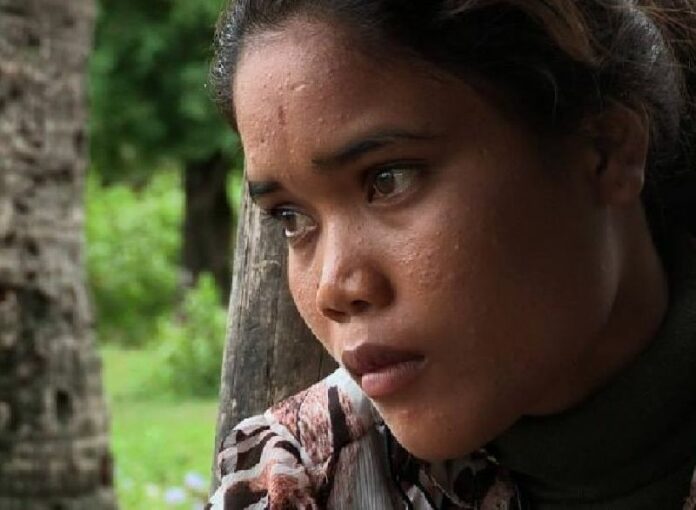 LONDON — Cambodians say that when human traffickers arrive in a village, they bring a storm and tears with them, an experience that Aya, sold into slavery when she was 16, will never forget.
Her story is at the center of the "The Storm Makers," a documentary by French-Cambodian filmmaker Guillaume Suon, who spent three years filming human trafficking victims and traffickers in the impoverished Southeast Asian nation.
A chilling expose of Cambodia's human trafficking underworld, the film depicts the lives of women like Aya who have returned from a life of slavery abroad, and those preparing to leave the country in the hope of earning enough money to support their families at home.
It also portrays a trafficker who claims he has sold more than 500 Cambodian girls, some as young as 14, without ever being arrested by police.
"Aya's story is a strong example that shows all the reasons why Cambodians become victims of human trafficking," Suon, 32, told the Thomson Reuters Foundation.
Almost 20 percent of Cambodians live below the poverty line and the country lacks a social welfare network to support poor families, its institutions still struggling to recover from the devastation caused by dictator Pol Pot's genocidal regime in the late 1970s.
Aya, now in her early 20s, recently came back to Battambang province in northwestern Cambodia after she was trafficked to Malaysia to work as a maid.
Disabled and unable to support their family, Aya's parents had been approached by a recruiter promising Aya would be able to work in Malaysia in a secure job and send home money.
Her boss was abusive, so she escaped, only to be raped the night she ran away. She became pregnant as a result of the rape.
"Sometimes, I'd like her to sell him," her mother says in the film about the baby, a tiny boy seen rocking in a hammock, whom she resents as just another mouth to feed.
"I should have died over there," Aya says. Her own relationship with her son is also fraught as a result of the violence she experienced. She says she hits the baby when she thinks of his father and what he did to her.
Trapped in Poverty
Cambodia is a "source, transit, and destination country for men, women, and children subjected to forced labor and sex trafficking," the U.S. State Department's 2015 "Trafficking in Persons Report" noted.
Entrenched poverty, especially in rural areas, forces tens of thousands each year to work in Thailand, Malaysia, Taiwan and increasingly the Middle East, lured by the promise of lucrative jobs.
"I target the poorest ones," trafficker Pou Houy says in the film. "These people are easy to lure and to recruit. Most can't read, they have nothing to lose. Even the factories don't want them, nobody wants them but me."
He has never been arrested by the police and enjoys a life of luxury due to his trafficking activities, an industry estimated to be worth $150 billion globally.
Aya, meanwhile, now earns a meager living by washing dishes, cooking for her neighbors and hauling bricks for $1 (35 baht) a day on a construction site in the capital Phnom Penh.
Suon spent much of his time in Cambodia in the countryside, where most of the trafficking victims come from, to gain the trust of locals.
"Nearly everyone knows someone who has gone to work abroad," said Suon. "It was easy to find the trafficking victims and the traffickers, who operate freely and with impunity."
"The Storm Makers" will have its television premiere on Monday on the PBS channel in the United States and will be screened online throughout September.
Story: Reuters / Astrid Zweynert
To reach us about this article or another matter, please contact us by e-mail at: [email protected].