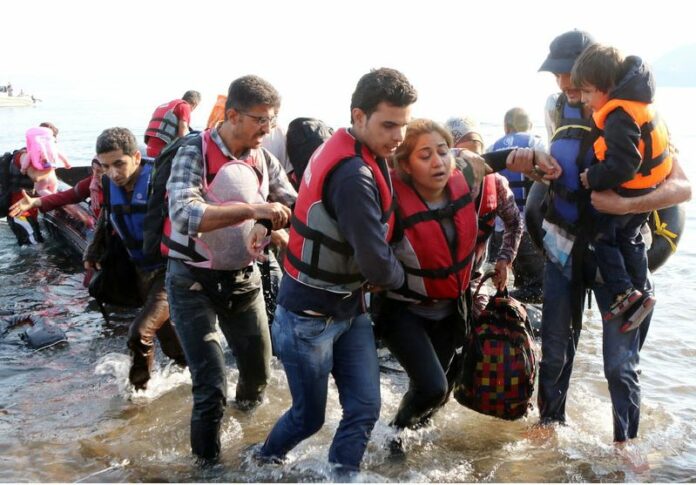 SYDNEY (DPA) – After pressure from within his own party, Prime Minister Tony Abbott announced Sunday that Australia was prepared to take more refugees from war-torn Syria.
But the increase in Syrian refugees will not lift the overall intake of refugees that Australia already takes from around the world, Abbott said.
His decision came after an increasing number of senior party members insisted on doing more to assist the refugee crisis in Europe.
"We are proposing to take more people from this region as part of our very substantial commitment to the United Nations High Commissioner for Refugees," Abbott said.
Australian Prime Minister Tony Abbott speaks at a press conference at Parliament House in Canberra, Australia, 11 August 2015. EPA
He did not give a specific figure, but said the focus will be on taking more people from persecuted minorities who are in refugee camps in the region.
Immigration Minister Peter Dutton will fly to Geneva Sunday night to consult with the UN on how Australia can help.
Abbott said he was considering further funding for humanitarian assistance to those in refugee camps.
Australia took 13,750 refugees from around the world between July 2014 to June 2015. Of those, 4,400 of were from Syria and Iraq.
The total annual intake of refugees is due to increase to 18,750 by 2018.
To reach us about this article or another matter, please contact us by e-mail at: [email protected].
Follow Khaosod English on
and
Twitter
for news, politics and more from Thailand.