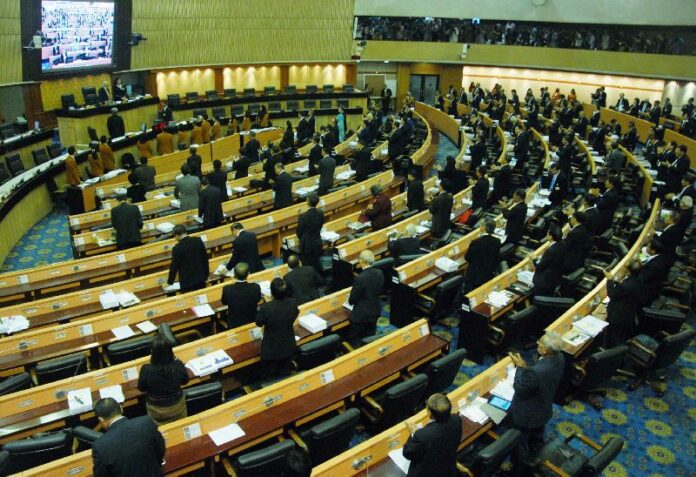 BANGKOK (DPA) – Thailand's junta-appointed reform council rejected a new draft constitution Sunday, putting the next general election on hold until 2017 at the earliest.
The 247-member committee voted 135-105 to reject the proposed charter, with seven abstentions.
The draft included the establishment of a committee comprised of the commanders of the army, navy, air force and national police, and an appointed panel of experts, that would have been legally allowed to intervene in politics at any time.
Many politicians and activists criticized the proposal as undemocratic.
The National Reform Council was created, along with the National Legislative Assembly and Constitution Drafting Committee, by the military junta when it took power in a coup in May 2014.
The council will be disbanded, and the constitution-drafting process will start over with new committees yet to be appointed.
The country is currently using a 2014 interim constitution drafted by the current military junta.
The previous 2007 constitution was also drafted by a junta-appointed council but was approved by a referendum. It was annulled after the latest coup.
Thailand has undergone 12 successful coups since 1932.
To reach us about this article or another matter, please contact us by e-mail at: [email protected].
Follow Khaosod English on
and
Twitter
for news, politics and more from Thailand.