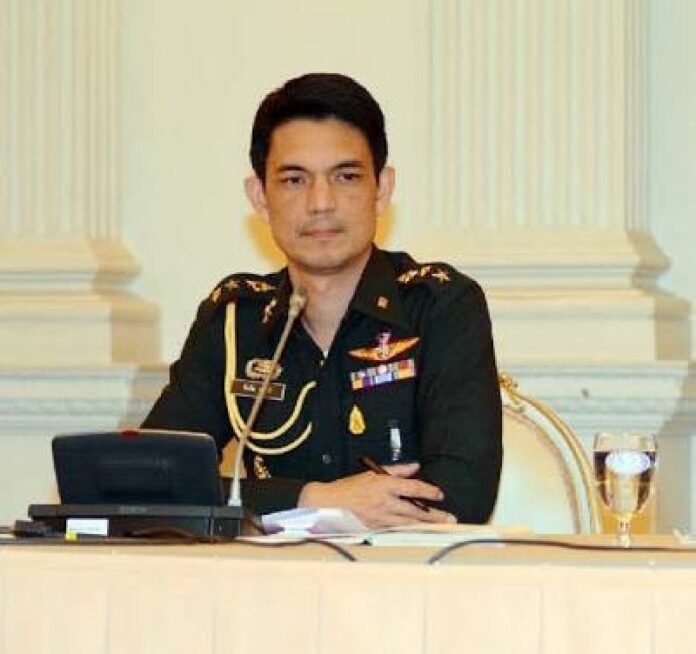 BANGKOK — The event and place were to be the same but the hosts different.
Four days after granting permission for supporters to endorse the draft charter, the military government said today it has rejected a request by Redshirt leaders to do the same tomorrow, citing concerns about "negative attitudes."
In answer to a public event staged Tuesday by conservative activist Suthep Thaugsuban, Jatuporn Prompan of the United Front for Democracy Against Dictatorship requested permission from military authorities to hold their own event at the same venue, Bangkok's InterContinental hotel, where they were expected to announce their opposition to the proposed constitution prepared under the military's oversight.
"Recently, many members of the UDD have expressed their opinions through the media, and we find that their messages are efforts to build political discourse that slander the NCPO, and to mislead the public into having negative attitudes toward NCPO by presenting false or inaccurate information, junta spokesman Col Winthai Suvaree said today. "These behaviors are major information that we used in our deliberation."
The event and place were to be the same, but the hosts were to be different. The Redshirt news conference was planned for the same day the junta appointees of the National Reform Council are expected to accept the draft charter. After that it will go to the public for a vote as early as January as part of the junta's most recent "roadmap" to returning Thailand to civilian rule.
"We have to uphold our policy that we have asked everyone to cooperate, when it comes to activity that may cause confusion or affect our efforts to promote unity and maintain peace and order, or may affect the roadmap," Jatuporn said, adding that "The UDD has already expressed their opinions often enough. The media can know and be informed about their points."
Related stories:
Charter Referendum Doomed to Failure by 'Mistake'
Junta Mulls Granting Redshirts Forum Granted to Opponents
Redshirt Leader Vows to Defy Charter Campaign Ban
In Run-Up to Charter Vote, Govt Forbids Campaigning
Prayuth Fumes at Politicians Critical of Charter
To reach us about this article or another matter, please contact us by e-mail at: [email protected].