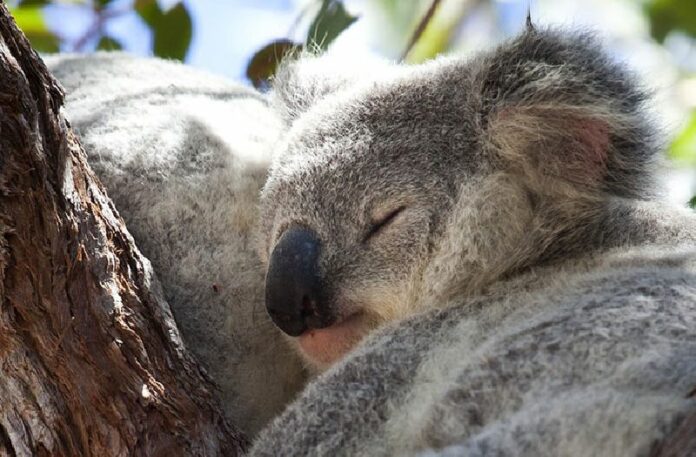 SYDNEY — Australian park rangers have resumed killing koalas in overcrowded forests south-west of Melbourne, in an effort to sustain the wild population.
Six out of 48 koalas captured on the first day of the project had to be put down because they were too weak to survive, field project coordinator Jim O'Brien told dpa Tuesday
"It is tragic and we feel awful about it, but we have to do it to help the other koalas survive," said O'Brien, a senior ranger with Victoria's Department of Environment
The two-week operation became necessary when overpopulation of koalas in the Cape Otway region resulted in them denuding most of the Manna Gum trees, leaving many of the koalas starving to death
Rangers aim to capture and examine up to 400 of an estimated 1,000 koalas over the next two weeks in the Cape Otway region, 217 kilometres south-west of Melbourne.
Koalas that are weak or sick will be euthanised, females will be implanted with fertility-control devices, and around 40 will be moved to another location to start up a new koala colony
Two years ago, the Victorian government killed 700 koalas during population-control measures at Cape Otway
"We saw up to 40 koalas in one tree and they were stripping the gum trees of all their leaves. They were starving. Dead koalas lay everywhere. We captured 1,000 koalas and 70 per cent had to be put down as they were too weak to even climb trees," O'Brien said
"We came back last year and we still had to put down 29 out of the 100 koalas we checked. So far this week, we found six out of 48 had to be put down, so it is a bit better but still awful."
The koala colony at Cape Otway was started in the 1970s with 75 koalas moved from French Island National Park south of Melbourne
Cape Otway and the koalas became a major tourist attraction on Victoria's picturesque Great Ocean Road
They quickly grew in numbers by 2012 to about 4,000 – around 20 koalas per hectare when just one koala per hectare is normal
"There are about 1,000 koalas here now, but that number is still too high for the available trees. If we don't act, all the Manna Gum trees in the Cape will die, and then all the koalas will die," O'Brien said
Unlike koalas in other regions, the Cape Otway koalas eat leaves only from the Manna Gum tree
"They were literally eating to death the one type of tree that they depend on for food," Lizzie Corke, chief executive of the Cape Otway Conservation Ecology Centre, told dpa
"Koalas generally can eat 20 different species of gum tree, but the Cape Otway koalas are stuck on just the Manna Gum. We've planted 93,000 Manna Gums in the last three years, but we can't keep up with the koala population."
Corke said Manna Gums require fire to germinate and land-control methods had prevented the natural cycle of bushfires and regeneration.
Story: DPA
To reach us about this article or another matter, please contact us by e-mail at: [email protected].