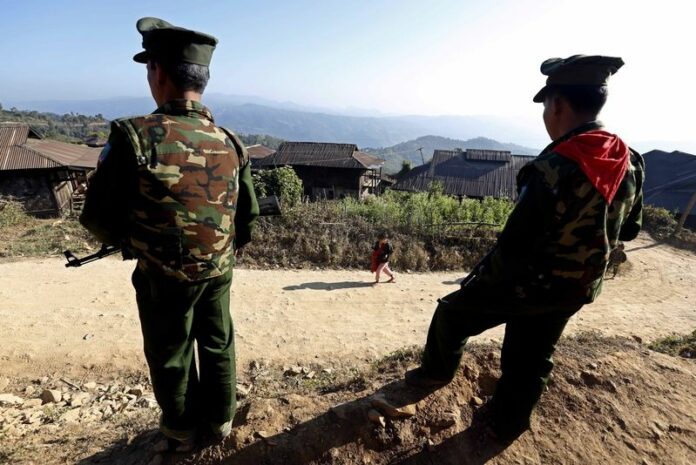 YANGON, Myanmar — Myanmar is planning to sign a ceasefire agreement with eight ethnic rebel groups this month, an official said today, despite fresh fighting in two states that has forced thousands of villagers to flee their homes.
Talks with all rebel groups on a long-awaited Nationwide Ceasefire Agreement, or NCA, collapsed earlier this week in the northern Thai city of Chiang Mai.
The talks reached a standstill, with the Myanmar government sticking to its refusal to extend the ceasefire to three factions fighting in the Kokang border area.
The Myanmar Times reported that 10 of the 18 armed groups refused to sign the ceasefire agreement.
"The top Myanmar government officials will meet representatives of eight groups on Sunday to decide when the NCA will be signed," said Hla Maung Shwe, an official at government-linked Myanmar Peace Center.
"The signing will be during this month. It may be the second or third week of this month," he told dpa.
The 10 ethnic organizations that are holding out want the Arakan Army, Ta'ang National Liberation Army and Myanmar National Democratic Alliance Army to be allowed to sign the ceasefire.
Some local media reported that thousands of villagers had fled their homes this week because fresh fighting between government troops and rebel groups in Kachin state and Shan state.
Myanmar is a patchwork of ethnic groups that have had constant tensions with the Burmese-dominated nation state that gained independence from Britain in 1948.
To reach us about this article or another matter, please contact us by e-mail at: [email protected].