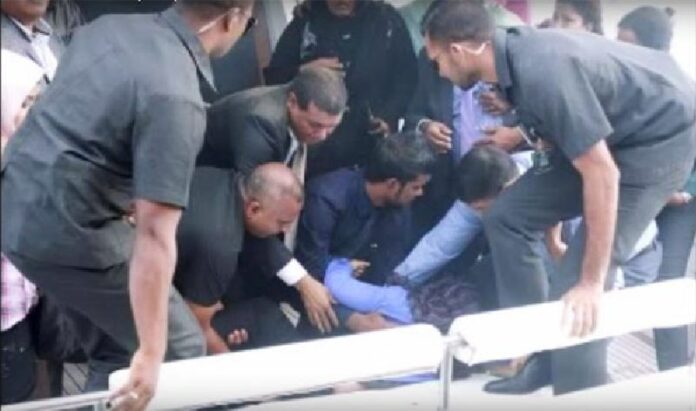 COLOMBO — Investigations into an explosion on a speedboat carrying Maldives President Abdulla Yameen Abdul Gayoom took a new turn on Wednesday with authorities saying it was an attempt on his life.
International investigation teams had shown the explosion was premeditated and meant to assassinate the president, the president's spokesman Mohamed Hussain Shareef told reporters.
According to Sri Lankan investigators assisting in the probe, the explosion was not due to a technical fault as claimed earlier.
Hours after the comments the vice president of the Maldives denied any involvement in the incident, although he has not been officially named by any authority.
Ahmed Adheeb told a news conference in Male that reports he had planned the explosion on Sept. 28 were not correct and had no basis in fact.
He continued to remain loyal to the president, but was ready to step down if necessary, he said.
President Yameen had been returning from a religious pilgrimage in Saudi Arabia with his wife when the incident took place. His wife received spinal injuries and remains in hospital.
Maldivian security authorities on Wednesday released additional video footage of the explosion, which shows a fire inside the boat.
"A six-member commission consisting of military and police personnel are probing the incident. We will do everything needed to find out the cause of the explosion," presidential spokesman Ibrahim Muaz Ali said.
Meanwhile two officers of the Maldives National Defence Force have been placed in custody until October 15 in connection with the investigations. Their involvement has not been disclosed, but they had permission to board the vessel.
Related stories:
Maldives Asks FBI to Help Probe Explosion on President's Boat
To reach us about this article or another matter, please contact us by e-mail at: [email protected].