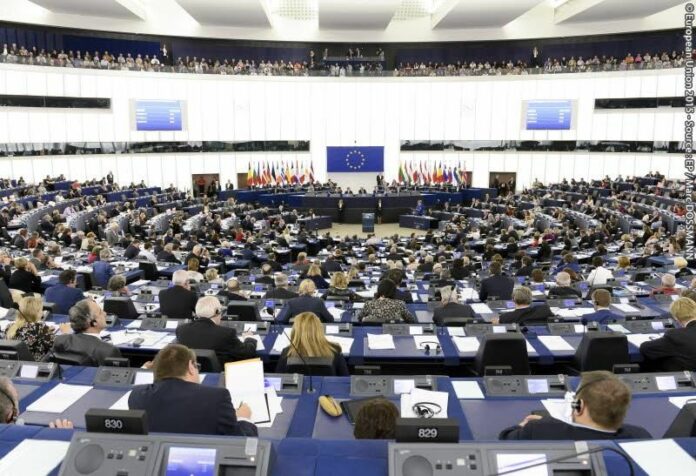 STRASBOURG — The EU Parliament on Thursday condemned human rights abuses in Thailand and called on its military government to return the country to civilian rule.
In a nonbinding resolution, the parliament expressed its concern over Thailand's deteriorating human rights situation since the military seized power in 2014 and issued specific calls urging the country to "lift repressive restrictions on the right to liberty and the peaceful exercise of other human rights."
"Thailand must hear very clearly a strong demand on part of the European Parliament that democracy must be reinstated there, which the country deserves," said Polish Vice President of the parliament Ryszard Czarnecki. "… We should not only monitor the situation in Thailand up close, we should indicate that our economic cooperation may actually be hinged on Thailand's cooperation with human rights."
The motion was passed 581-to-35 with 35 abstentions.
Thailand's Ministry of Foreign Affairs expressed disappointment with the resolution this morning, saying the EU Parliament "misunderstands" Thailand's determination and commitment to protecting and uplifting human rights, and respecting its international obligations. The Ministry insisted Thailand is strictly following its roadmap to election.
"Thailand welcomes all constructive and balanced suggestions that are based on correct information and is ready to cooperate with the EU on every level over issues," read the statement from ministry spokesman Sek Wannamethee.
The EU resolution welcomed last month's rejection of a draft constitution which would have "seriously undermined Thailand's democratic development," and called for an inclusive process in redrafting the constitution.
It also said Thailand should overturn convictions and release those who have been sentenced or charged for peaceful expression or assembly.
Junta critics, many of whom are members or supporters of the civilian government removed from power by the May 2014 coup d'etat, have been ordered to report for "attitude adjustment" sessions under the sweeping powers the military government has granted to itself.
All political activities have been banned, as have rallies and demonstrations.
The 23-point resolution also mentioned human trafficking, slave labor in the fishing industry, media freedom, censorship and the kingdom's lese majeste law, which imposes strong penalties and long prison sentences for defaming the monarchy.
Despite the long list of EU concerns, Thailand's statement this morning welcomed several points in the motion praising Thailand's progress in certain areas, such as gender equality.
Ignazio Corrao of the EU's Europe of Freedom and Direct Democracy group said "there's been an escalation of violence and repression since the coup last year and anyone who opposes the junta now finds themselves persecuted and imprisoned."
"The EU is still in a position to exert pressure on the junta, to use our economic might and political skills to push the it towards restoring democracy," he said.
The European Union will decide in December whether to follow through on a threat to ban Thai seafood imports, which would be a damaging blow to what is a valuable sector in the kingdom's economy.
The resolution was one of four passed yesterday concerning human rights, democracy and the rule of law. Others addressed issues in Saudi Arabia, Nigeria and the Central African Republic.
To reach us about this article or another matter, please contact us by e-mail at: [email protected].