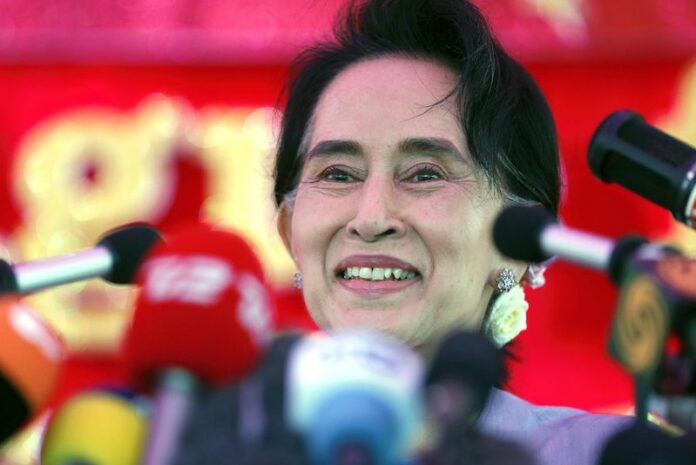 YANGON — Several of Myanmar's ethnic rebel groups are eager to start peace negotiations with the next government, they said Sunday after the election win by the opposition National League for Democracy.
The outgoing government pushed for a ceasefire with the militias in October but only eight signed up, while several major groups refused, including armed wings of the Kachin, Wa and Shan ethnic groups.
Led by Nobel Peace Laureate Aung Sang Suu Kyi, the National League for Democracy, or NLD, won last weekend's elections by a landslide.
Some of the holdout rebels told DPA the result will pave the way to end the decades-old civil war.
"We are eager to start peace talks," said La Nan, spokesman of the Kachin Independent Army.
"We have no doubt in the next government led by Daw Aung San Suu Kyi, and hope we can build genuine peace," he told DPA by phone, using an honorific to refer to Suu Kyi.
In the northeastern state of Shan, thousands of people have fled their homes amid renewed clashes between government forces and the Shan State Army following the Nov. 8 elections, media reports said.
The SSA refused to sign the Nationwide Ceasefire Agreement in October "as we don't believe it could bring real peace. I think that's why the military is attacking us heavily," the group's Major Sai La told DPA by phone.
"But we will be okay with a government led by the NLD. We are ready to talk with them," he said.
Several groups declined to sign the truce in October until the government agreed to include all 21 ethnic rebel groups in the talks, according to the rebels' umbrella group United Nationalities Federal Council.
The government had refused to include six of them on the grounds of ongoing skirmishes in their respective provinces.
The United Wa State Army, one of the largest groups, said Saturday it also welcomed the NLD's victory.
According to the latest ballot counts, the NLD had secured 247 out of 315 confirmed seats in the lower house, 131 out of 163 counted seats in the upper house, and a strong majority in the regional asssemblies. Final counts were expected later Sunday.