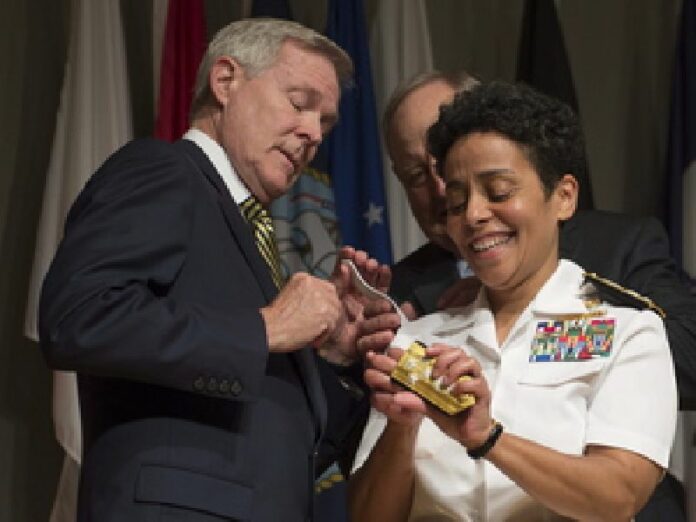 WASHINGTON — The U.S. military will open all combat jobs to women, U.S. Defense Secretary Ashton Carter said Thursday, despite objections by the Marine Corps.
Women will now be allowed to serve in about 220,000 positions that had remained closed to them, including infantry, armor, reconnaissance and special operations, he said.
Carter made the decision to open all jobs to women after a review of recommendations from the Army, Navy, Air Force and Marines following years of study. Only the Marines had asked for an exception to continue excluding women from some jobs, he said.
"As long as they qualify and meet the standards, women will now be able to contribute to our mission in ways they could not before," Carter said.
"They'll be allowed to drive tanks, fire mortars and lead infantry soldiers into combat," he said. "They'll be able to serve as Army Rangers and Green Berets, Navy SEALS, Marine Corps infantry, Air Force parajumpers and everything else that was previously open only to men."
President Barack Obama called the move "another historic step."
"As commander in chief, I know that this change, like others before it, will again make our military even stronger," he said. "Our armed forces will draw on an even wider pool of talent."
The move reflects the need to draw talent from the entire population to best serve the needs of the modern military, Carter said.
Women had already seen combat during the U.S. wars in Iraq and Afghanistan but had continued to be excluded from certain positions labelled as combat roles.
The military will have 30 days to open the positions and draft plans for how to include women in the force.
Carter expressed confidence that the policy could be implemented successfully and individual members of the military would be judged on their merits, not their gender. There would be no quotas for women to serve in certain roles or units, he said.
Carter said he believed concerns raised by the Marines that allowing women could result in more casualties could be addressed during the implementation of the policy and the military would be best served by integrating all services without exceptions.
The Marine Corps objections had been raised by General Joseph Dunford, who has since been promoted to chairman of the Joint Chiefs of Staff, but Carter dismissed concerns that Dunford might not support the decision.
"He will be at my side," Carter said. "He understands my decision. My decision is my decision."
The policy shift was welcomed by a group of women in the military.
"This is a momentous decision in the history of our military, and will ensure that our armed forces remain the strongest and most able because all qualified service members – regardless of their gender – will be allowed to compete for all combat jobs in 2016," said Judy Patterson, head of the Service Women's Action Network.
Others however were more cautious, with the Republican chairmen of the Senate and House Armed Services Committees pledging to review the decision.
"Secretary Carter's decision to open all combat positions to women will have a consequential impact on our service members and our military's warfighting capabilities," Senator John McCain and Representative Mac Thornberry said in a joint statement.
The Pentagon announced in 2013 that it would open combat positions to women, and the U.S. Army, Navy, Air Force and Marines released plans to open occupations such as infantry, armour and special operations by 2016.
The military had gradually been opening many of those positions to women, including allowing them to serve on Navy submarines and in Army infantry units.
The military has since then also been studying how to open elite fighting units, such as the Army Rangers and the Navy SEALS, and weighing whether some positions should continue to exclude women.
Story: DPA / Anne K Walters