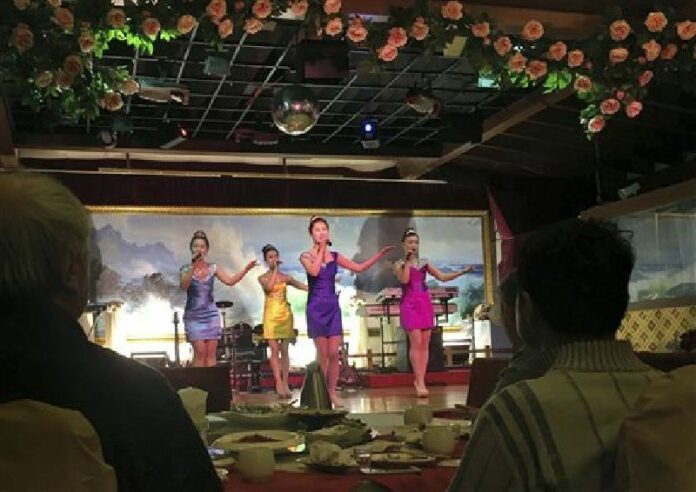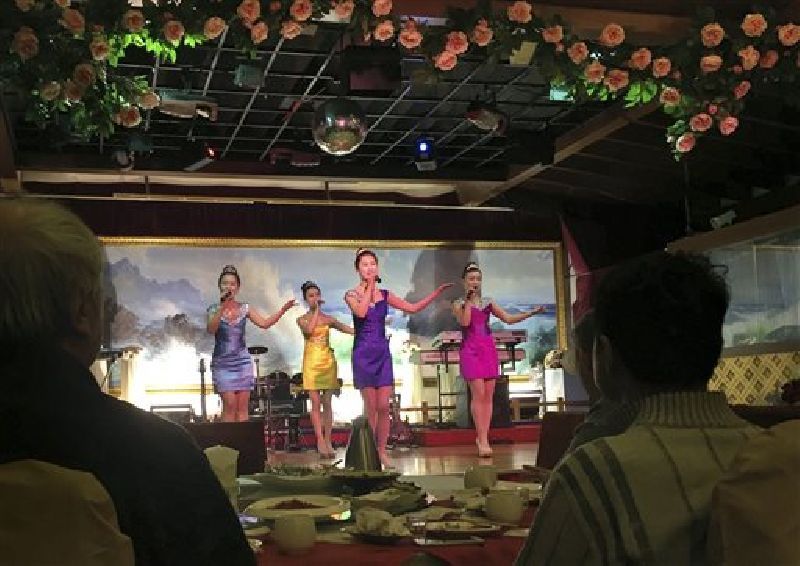 SEOUL, South Korea — Thirteen North Koreans working at the same restaurant in a foreign country have defected to South Korea, Seoul officials said Friday.
People working in North Korean-operated restaurants overseas have previously defected, but this is the first time multiple workers have escaped from the same restaurant, South Korean Unification Ministry spokesman Jeong Joon Hee told reporters in Seoul.
North Korean defections are a bitter point of contention between the rival Koreas. Pyongyang usually accuses Seoul of enticing North Korean citizens to defect, something Seoul denies.
Overseas North Korean workers are usually thought to be chosen largely because of their loyalty.
Jeong said one male and 12 female North Korean workers arrived in the South on Thursday. He didn't reveal the country where they were working or the route they took to avoid diplomatic problems and possibly endanger North Koreans still working in the country.
The Associated Press called a number of North Korean restaurants in Asia, and all were open except one located in the Crowne Plaza Hotel in Danang, Vietnam. A person who answered the telephone at the hotel said the Pyongyang Restaurant had closed two weeks ago and all the Korean staff had left the country. She declined to provide more details or identify herself. It was unclear whether the restaurant was connected to the defections.
The North Korean defectors told South Korean officials that they learned about the South and began to distrust North Korean propaganda by watching South Korean TV dramas and movies and from searching the Internet while living overseas, Jeong said.
South Korean officials believe overseas North Korean restaurants have been suffering economically since stronger international sanctions were applied against North Korea over its recent nuclear test and long-range rocket launch. Jeong said the defectors told South Korean officials that their restaurant was struggling to meet demands from North Korean authorities at home for foreign currency.
South Korea recently advised its citizens not to patronize North Korean restaurants, although such visits are not illegal. South Korea's spy agency estimates that North Korea runs about 130 restaurants in other countries — about 100 in China and the others in Russia, Southeast Asia and South Asia.
In a report to the U.N. General Assembly in October last year, Marzuki Darusman, a U.N. special rapporteur on human rights in North Korea, said more than 50,000 North Koreans are working in foreign countries, mostly in China and Russia, providing a source of money for Pyongyang. He cited various studies, including a 2012 report by the International Network for the Human Rights of North Korean Overseas Labor that estimated North Korea was earning as much as USD$2.3 billion annually from the workers it sent abroad.
The Unification Ministry's website says more than 29,000 North Koreans have defected to South Korea as of March. But there have been only a few incidents in which large groups of North Korean defectors entered South Korea at once.
North Korea in 2004 accused South Korea of kidnapping its citizens after the South airlifted 468 North Koreans from Vietnam. Seoul said the North Koreans fled their country into China and then traveled overland to Vietnam. In 2011, nine North Koreans used a small boat to defect to South Korea by sea.
Story: Associated Press
Related stories:
N. Korean Restaurants in Bangkok and Beijing Emptier Amid Standoff with South
North Korean Follows Path to Freedom in Bangkok
South Koreans Told to Boycott Overseas North Korean Restaurants
Table the Politics and Bite Into North Korean Cuisine at 'Pyongyang Okryu'