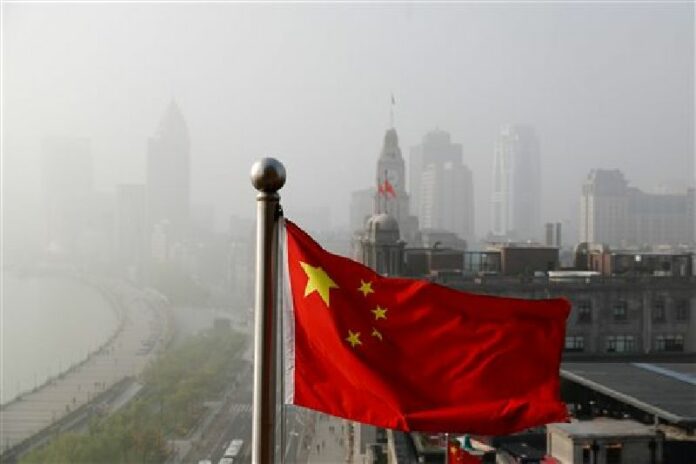 BEIJING — Seeking to further reduce opportunities for corruption, China will include additional cities and regions in a pilot program begun in the financial hub of Shanghai that restricts the business dealings of officials' spouses and children, the government said Tuesday.
The move follows revelations in the Panama Papers document leak showing family members of eight past or present leading officials owned shell companies registered abroad.
While no Chinese laws are known to have been broken, such arrangements can be used to launder money or evade taxes. The revelations highlighted the ability of officials' extended families to profit in China's often opaque financial and legal environment where ownership of valuable assets can be easily obscured.
Rules piloted in the financial hub of Shanghai last year will be extended to the capital Beijing, economically vibrant Guangdong province, the mega-city of Chongqing and the resource-rich northwestern Xinjiang region, state media cited President Xi Jinping telling officials at a Monday meeting on government reforms.
The rules ban the spouses of high-level officials from serving as managers of private Chinese or foreign-invested companies. Officials' children and their children's spouses are also forbidden from engaging in business in the administrative jurisdictions in which a parent holds office.
Xi has made fighting corruption a hallmark of his three years in office and investigators from the ruling Communist Party's graft-busting agency have scrutinized the financial affairs of thousands of officials in the bureaucracy, military and state-run industries. Top generals and a former member of the ruling Communist Party's all-powerful politburo standing committee have been among the high-profile targets.
China has long sought to reign in rent seeking among top officials and their family members, but such directives generally lack specific penalties and have often been ignored.
It's not clear what sanctions can be used against those who violate the new rules, although the official China Daily newspaper said 10 Shanghai officials have been removed from their posts or transferred to other departments since they were imposed almost a year ago.
Story: Associated Press