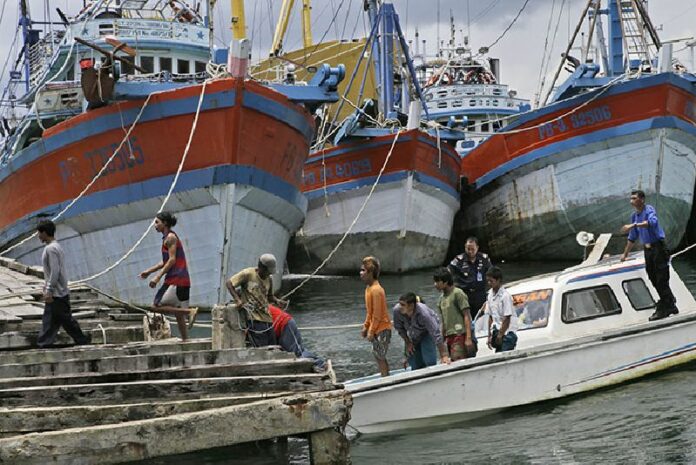 NEW YORK — The Associated Press won the Pulitzer Prize for public service Monday for documenting the use of slave labor in Southeast Asia to supply seafood to American tables – an investigation that spurred the release of more than 2,000 captive workers.
The awards marked the centennial of the Pulitzers, American journalism's highest honors.
AP journalists Margie Mason, Robin McDowell, Martha Mendoza and Esther Htusan chronicled how men from Myanmar and other countries were being imprisoned, sometimes in cages, in an island village in Indonesia and forced to work on fishing vessels. Numerous men reported maimings and deaths on their boats.
The 18-month project involved tracking slave-caught seafood to processing plants that supply supermarkets, restaurants and pet stores in the U.S. Subsequent AP reports detailed the use of slave labor in processing shrimp.
"If Americans and Europeans are eating this fish, they should remember us," Hlaing Min, 30, a runaway slave from the Indonesian island, told the AP. "There must be a mountain of bones under the sea."
The stories, photos and videos led to freedom for thousands of fishermen and other laborers, numerous arrests, seizures of millions of dollars in goods and crackdowns on shrimp peeling plants in Thailand.
Established by newspaper publisher Joseph Pulitzer, the prizes were first given out in 1917. Public service award winners receive a gold medal; the other awards carry a prize of USD$10,000 (350,000 baht) each.
Story: Jennifer Peltz / Associated Press
To reach us about this article or another matter, please contact us by e-mail at: [email protected].