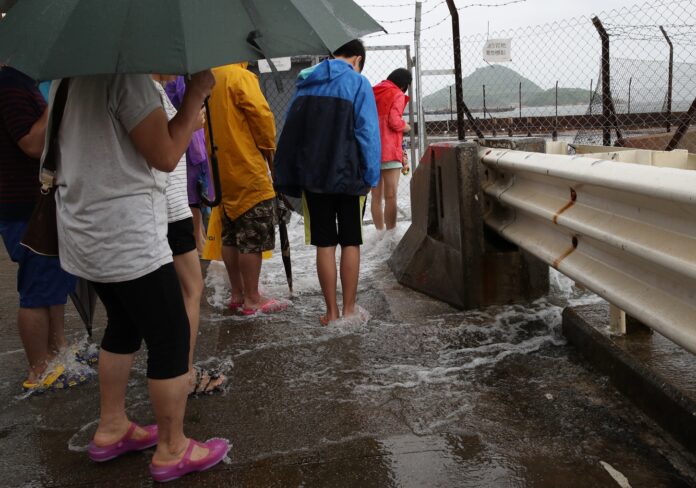 BEIJING (AP) — Typhoon Nida was moving northwest across southern China on Tuesday, bringing high winds and heavy rain but no immediate reports of deaths or destruction.
The storm made landfall at 3:35 a.m. Tuesday near Hong Kong and was expected to churn across the manufacturing center of Guangdong province, gradually weakening as it moved into the neighboring Guangxi region.
Flights, ferries and ground transport were heavily disrupted in Hong Kong on Tuesday morning and schools canceled classes.
By mid-day, the Hong Kong observatory had canceled its rainstorm warning, but urged people to continue to be vigilant for river flooding. It said it recorded maximum gusts exceeding 128 kilometers per hour (80 miles per hour).
Large parts of China have seen heavier than usual seasonal rainfall this summer, leading to widespread flooding and scores of deaths.