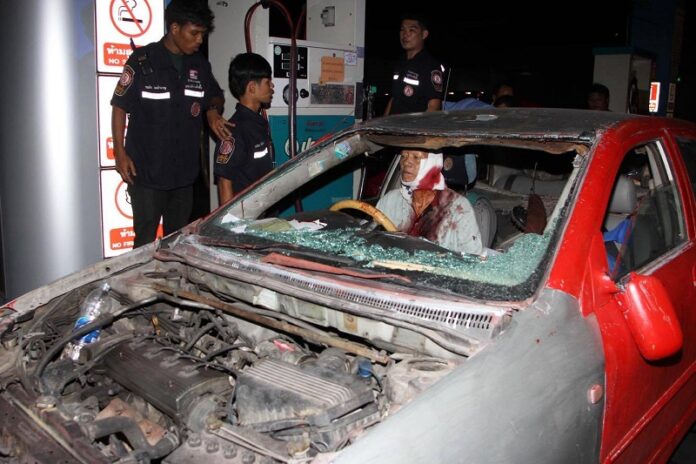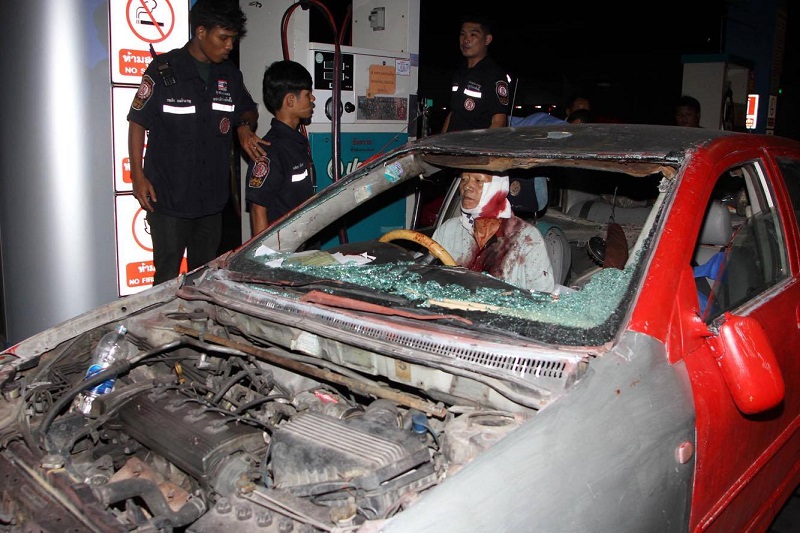 BANGKOK — A taxi driver said he drove more than 150-kilometer to chase down a bus driver who slashed his face Tuesday.
The quest for justice across six provinces came to an end when cabbie Veeradet Tanvist fainted due to loss of blood when he stopped for gas in Bangkok. Police say they are investigating.
According to Veeradet, white bus belonging to Phu Kradueng Tour company slammed into his taxi while it was trying to overtake his car in Korat's Pak Chong district 1am Tuesday.
Veeradet said he demanded the bus to stop and negotiate a compensation, but the bus driver got off with a sword and slashed him in the face before fleeing on the road to Bangkok.
Despite a ghastly cut wound stretching from his left ear to his chin, the 65-year-old cabbie drove to chase tdown he bus for two hours until his car ran out of gas. The driver then made a stop at the NGV station on Vibhavadi Rangsit Road around 3am, where he later fainted, prompting staff to alert police.
Veeradet's car appears to suffer extensive damage from the crash; the bonnet as well as front glass were gone.
Capt. Rakkiat Pathumwan of Thong Song Hong Police Station said he had yet to question Veeradet because the victim was brought to hospital to treat his face wound.