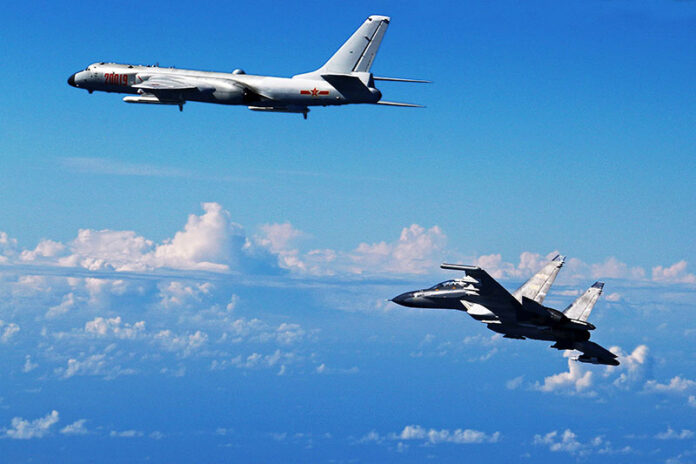 TOKYO — Japan's top government spokesman has warned China against expanding its military activity in the skies over disputed East China Sea islands after eight Chinese warplanes flew near the area on Sunday.
Chief Cabinet Secretary Yoshihide Suga said Monday that Japan scrambled at least one fighter jet after the planes passed over the Miyako Strait, east of the Japan-controlled Senkaku islands, which China also claims and calls the Diaoyu.
Suga said the aircraft, believed to be two fighter jets, four bombers and two reconnaissance aircraft, did not violate Japanese airspace during a "long-distance round-trip flight." He added that Japan would respond firmly to any violation of Japanese air space in the future.
A statement from China's defense ministry said more than 40 planes including H-6K bombers, Su-30 fighters and air tankers passed over the strait on the way to "a routine drill on the high seas."
Shen Jinke, spokesperson of the People's Liberation Army Air Force, said the fleet, including H-6K bombers, Su-30 fighters, and air tankers, conducted reconnaissance and early warning, attacks on sea surface targets, and in-flight refueling to test the Air Force's fighting capacity on the high seas.
Bombers and fighters of the PLA Air Force also conducted routine patrol in the East China Sea Air Defense Identification Zone (ADIZ), the spokesperson said at an east China airport.
Shen Jinke, spokesman for the People's Liberation Army Air Force, said the drills are conducted "in accordance with the needs of the Air Force to defend national sovereignty and security, as well as to maintain peaceful development."
Story: Associated Press / Khaosod English