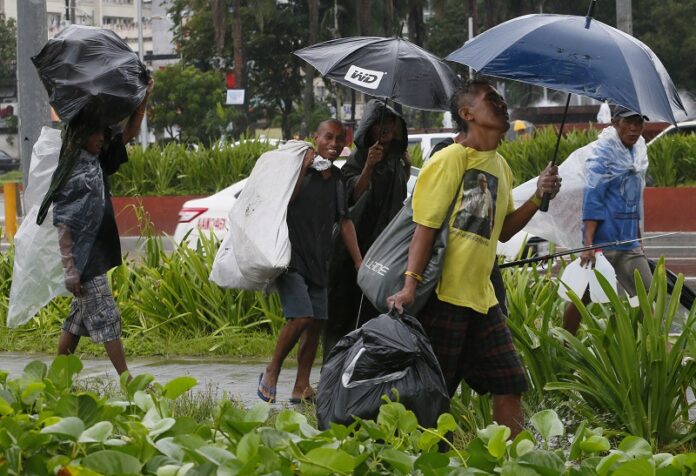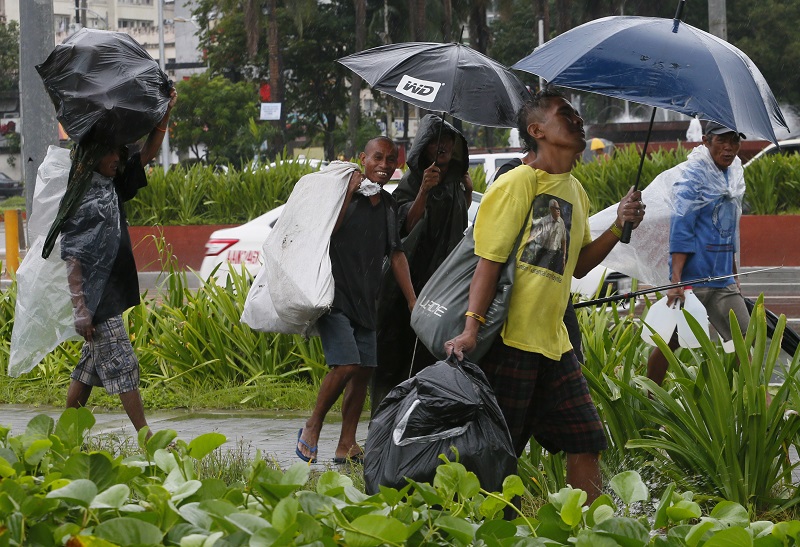 HANOI, Vietnam — Vietnam is bracing for Typhoon Sarika as the death toll from flooding in the central part of the country triggered by heavy rains rose to 31.
The typhoon with sustained winds of 165 kph (103 mph) and gusts of up to 200 kph (124 mph) is moving toward northern Vietnam at 15 kilometers per hour (9 miles per hour), the national weather forecast center said Tuesday.
It warned that heavy rains are expected Tuesday night and Wednesday in the northeast of the country.
The government has urged ships and vessels to stay away from the typhoon path in the South China Sea and take shelter. It also urged local authorities to prepare to evacuate people from high-risk areas.
Sarika, named after a singing bird in Cambodia, slammed the northern Philippines on Sunday, killing two people and displacing 150,000.
In Vietnam, seven more bodies have been recovered, bringing the death toll from the flooding in central region to 31, while authorities are still searching for another person who was reported missing, disaster officials said.
The flooding triggered by heavy rains of up to 90 centimeters (3 feet) last week submerged 125,000 homes and damaged infrastructure, crops and temporarily disrupted the North-South Highway and railway links.
Vietnam is prone to floods and storms, which kill hundreds of people and cause damages of millions of dollars each year.