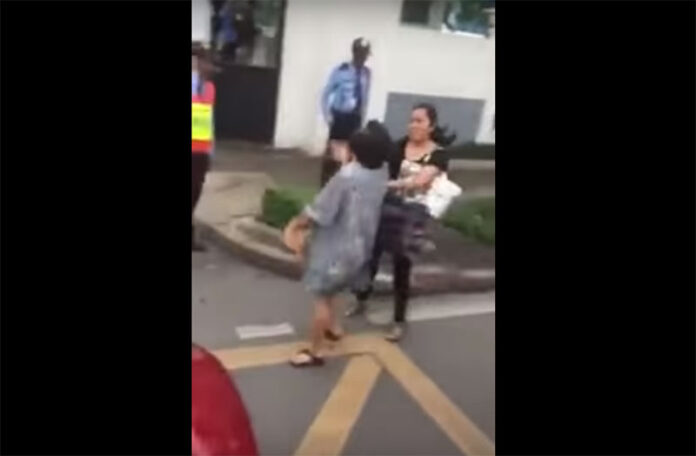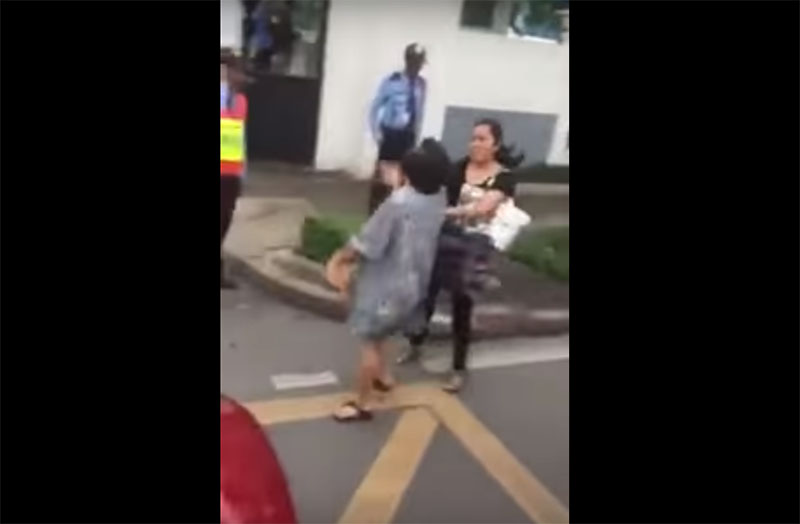 BANGKOK — A woman passenger was slapped in the face after being accused of defaming the king and forced off a public bus Monday, an incident captured in a video posted online.
In the three-minute clip posted to Facebook, passengers are heard verbally harassing an unidentified woman who they loudly accuse of speaking ill of the King, who died Thursday at 88.
"She has been defaming the king for an hour!" one woman is heard shouting.
The clip continues with the bus coming to a stop, at which point police board and instruct the woman to step off the vehicle.
https://www.youtube.com/watch?v=pVQLDAfo3tw
Officers can be heard asking if anyone has any video evidence of the woman's remarks, as insulting the monarchy is a crime punishable by up to 15 years in prison. The other passengers said they did not.
"I admit I didn't manage to tape it. It failed to record," a woman says. "It's like there's some fucking thing [wrong with it]."
The video was originally uploaded by Facebook user Mai K. Phakaporn and has since been deleted.
Another woman can be heard complaining she had been verbally attacking the late King on the bus for some time.
Just after the woman steps off the bus, someone suddenly steps over and slaps her hard on the face, as others shout for her arrest.
"Damn you. You defamed the King!" shouts a woman.
A crowd gathered on the sidewalk continues shouting at her.
"You defamed the royal father. You shouldn't have been born," someone else on the sidewalk shouts.
Police and a soldier guard the woman for some time before she is seen walking away.
Additional reporting Chayanit Itthipongmaetee
Related stories:
Calls For Calm Over 'Witch Hunt' Concerns After HM King's Death
Another Man Arrested for Lese Majeste in Phuket
Phuket Mob Demands Arrest of Man For Alleged Royal Defamation

Phang Nga Mob Enraged by Alleged Royal Defamation Post

Mob Demands Woman Accused of Royal Defamation Kneel Before Portrait