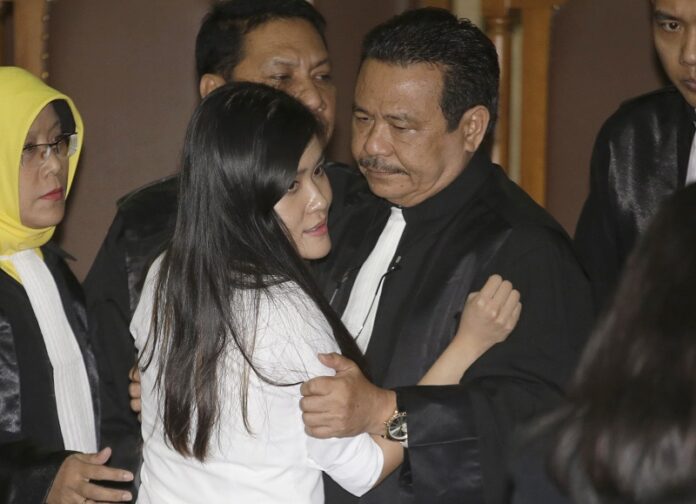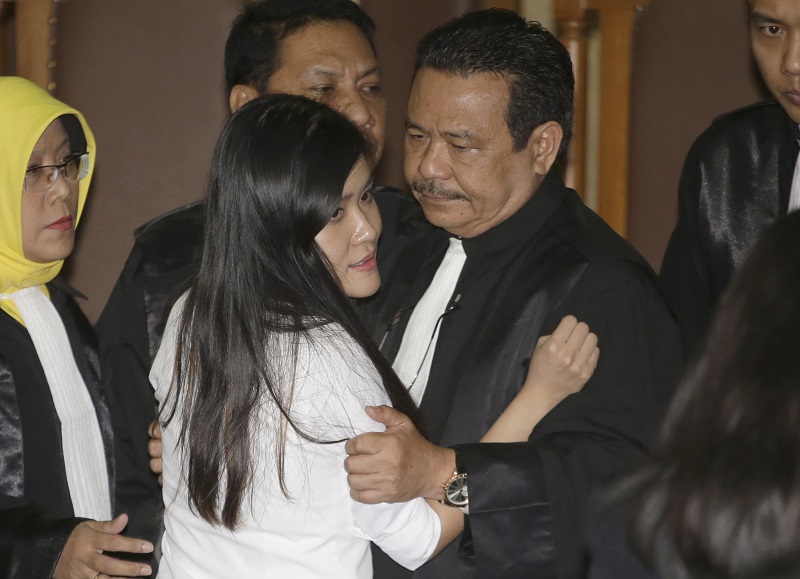 JAKARTA — A Jakarta court sentenced an Indonesian woman accused of killing a former classmate with cyanide-laced coffee to 20 years in prison on Thursday, in a dramatic climax to a trial that was broadcast live and became a national spectacle.
The Central Jakarta District Court found Jessica Kumala Wongso, 28, guilty of murdering Wayan Mirna Salihin at an upmarket Jakarta cafe in January. Salihin collapsed and died after sipping iced coffee at the cafe while Wongso was present.
The two had been classmates at Billy Blue College of Design in Sydney, Australia. Wongso's lawyers said they would appeal.
Blanket television coverage of the trial transfixed Indonesians with its window into the lives of privileged young women and the country's often arbitrary legal system. There were several unsuccessful attempts to bring the case to trial before it finally began in June, reflecting the weakness of the evidence and questions over the alleged motive for the murder.
The judges, however, agreed with the prosecutors' contention that Wongso was angry that Salihin had suggested she break up with a troublesome boyfriend and was jealous of Salihin's own relationship. The alleged motive, however, was ridiculed by defense lawyers who said it "could not be accepted by common sense."
The case had other failings, including that Salihin's body was not autopsied and several overseas experts testified that the tiny amount of cyanide detected by tests may not have been the cause of death or could have been introduced by contamination after her death.
The judges said other evidence indicated the victim died of poisoning.
"Jessica Kumala Wongso has been legally and convincingly proven guilty of committing premeditated murder," said presiding judge Kisworo, who uses a single name, in reading the 377-page verdict over about four hours.
The panel of judges concluded that Wongso plotted the murder and showed no regret for what it called a "vile and sadistic" crime.
A total of 46 witnesses including the victim's father, husband and twin sister as well cafe employees testified at the trial.