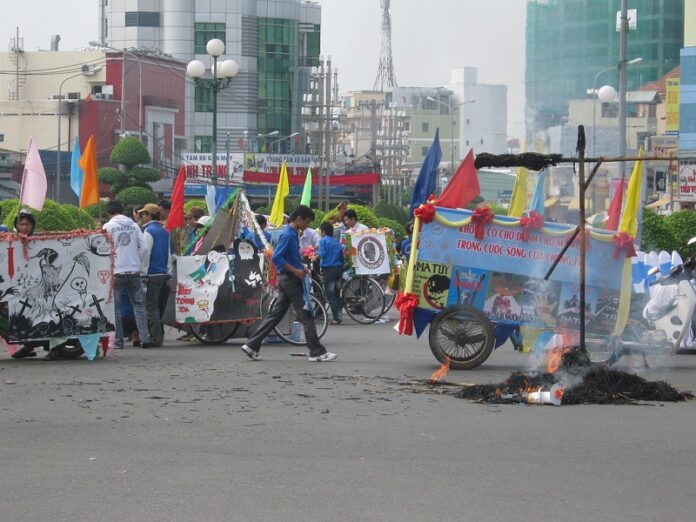 HANOI, Vietnam — An official says police in southern Vietnam are searching for 60 drug addicts who escaped from a rehabilitation center.
Ho Van Loc, deputy director of the labor department in Dong Nai province, says 133 inmates escaped from the center Sunday and authorities have so far recaptured 73.
Loc says the inmates continued to pressure authorities Monday to allow them to get out, throwing rocks, pans and pots at police who had been stationed around the center since Sunday trying to keep order.
State media said police had to use tear gas to bring them under control.
Last month, 562 inmates from the same center, which holds 1,481 inmates, escaped.