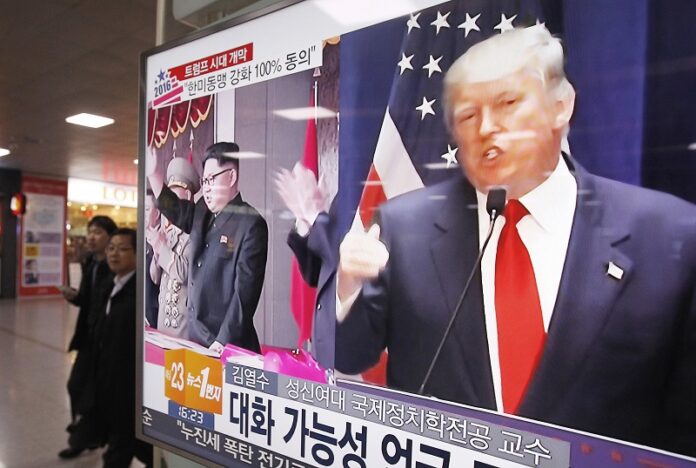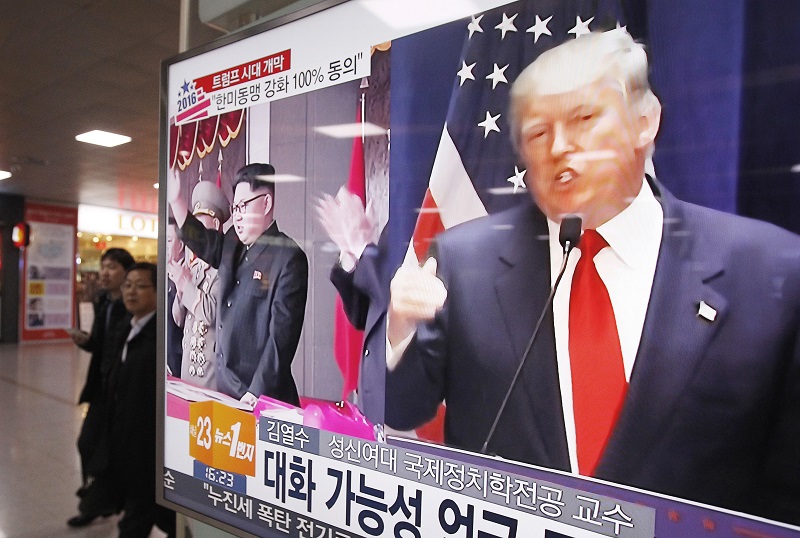 WASHINGTON — The U.S. approach to Asia faces a major overhaul when Donald Trump takes office, but what will take its place? A new report warns of a leadership vacuum and even a nuclear arms race if the U.S. withdraws from a region threatened by a provocative North Korea.
But authors of the Asia Foundation report provided to The Associated Press ahead of its publication Tuesday also say in some parts of the region there's hope that a shift from President Barack Obama's signature foreign policy could be for the good.
Despite the major diplomatic capital invested by Obama in reaching out to Asia in the past eight years, his so-called "pivot" policy has yielded only modest gains in countering the rise of an assertive China. There's been a slight increase in the U.S. military presence in the region; a political opening in former pariah state Myanmar; and better relations with old enemy Vietnam.
The main economic plank of his policy – the Trans-Pacific Partnership – is in ruins. Trump's election victory has erased chances of early U.S. ratification of the 12-nation trade pact.
Determining what else of Trump's populist campaign rhetoric translates into action remains a guessing game – one with high stakes for Asia.
Trump has raised the specter of withdrawing U.S. forces from South Korea and Japan unless they share more of the burden of hosting the 80,000 troops – even as neighboring North Korea has conducted nuclear and missile tests with unprecedented intensity.
The Asia Foundation report, based on consultations among academics and former officials from 20 Asian nations, warns that withdrawing U.S. forces could compel Tokyo and Seoul to seek their own nuclear deterrents – rather than rely on America's – which in turn would "trigger massive destabilization of the regional order."
"A precipitous reduction of engagement in Asia would be detrimental to the interests of most Asian countries as well as the United States," the report says.
Trump has taken some early steps to allay those fears. He quickly reassured the leaders of Australia, Japan and South Korea of his commitment to U.S. alliances. On Thursday, Trump will meet in New York with Japan's Prime Minister Shinzo Abe who is traveling to a summit of Asia-Pacific leaders in Peru.
Japan's archrival, China, views a Trump presidency with less trepidation. It has viewed the pivot as a U.S. attempt to contain China's rise as a military and economic power.
But Beijing is wary of Trump's threat to impose hefty import tariffs over alleged trade and currency violations, amid fears it could stoke a trade war. President Xi Jinping Monday called Trump and told him that cooperation was needed between the world's two biggest economies.
Thitinan Pongsudhirak, a Thai academic and one of three co-authors of the report, said that despite the uncertainty over Trump's lack of government experience, he has something in his favor – a clean slate.
Thitinan said that's a plus in Southeast Asia, where current U.S. policy has failed to live up to its billing and where criticism on human rights has turned off old allies like the Philippines and Thailand.
"Southeast Asian nations don't want to be dominated by China, they don't want to put all their eggs in the China basket, but they've had to because the pivot and rebalance were shallow and ultimately hollow," he said.
Indian academic C. Raja Mohan said Trump has in his own chaotic way opened a constructive debate about how Asian nations might take a more active role to cope with the rise of China with less dependence on America.
"Unlike the European liberals' reaction in the last few days, Asians are going to accommodate rather than object," Mohan said. "We have to deal with who is in power in Washington."
Once Trump fills top positions on foreign policy and defense, his intentions on Asia should become clearer. A recent commentary by two Trump advisers may offer clues.
Former Republican congressional aide Alexander Gray and University of California economist Peter Navarro advocated an Asia-Pacific policy of "peace through strength." They cited Trump's commitment to increase the U.S. Navy from 274 to 350 ships, saying it will reassure allies that the U.S. "remains committed in the long term to its traditional role as guarantor of the liberal order in Asia."
But they add: "It's only fair – and long past time – for each country to step up to the full cost-sharing plate."
South Korea currently pays about $860 million a year – about 50 percent of non-personnel costs of the U.S. military deployment on its soil – and is paying USD $9.7 billion more for relocating U.S. military bases. Japan pays about USD $2 billion a year, about half of the cost of the stationing U.S. forces.
Despite fears of chaos if the U.S. withdraws its military, former South Korean foreign minister, Yoon Young-kwan, there will be "strong reservations" about paying more.
Story: Matthew Pennington