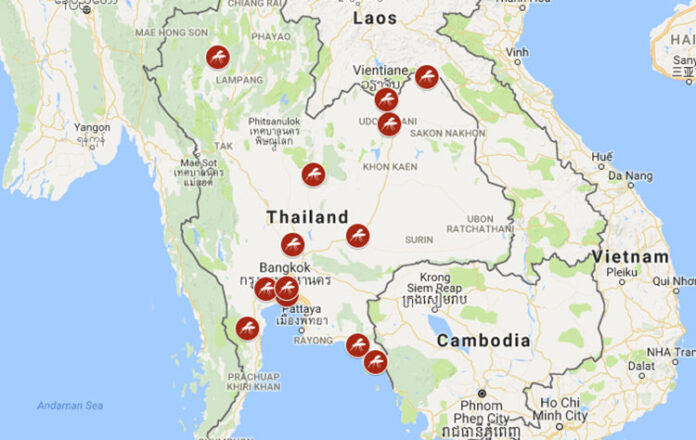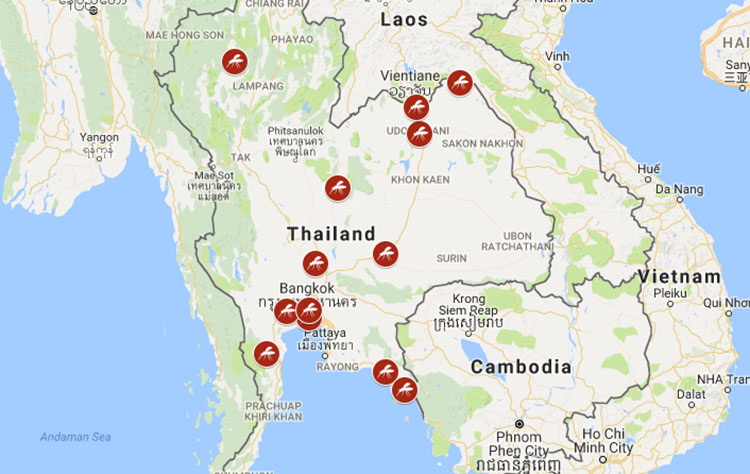 BANGKOK — Dozens of new Zika cases have been reported in Thailand as the disease spreads to new areas.
Thirty-three news cases were discovered last week, the Public Health Ministry announced Tuesday, with some appearing for the first time in Nakhon Pathom and Phetchaburi provinces.
Jesada Chokdamrongsuk, director-general of the Department of Disease Control, said the rate of infection had not increased and had not reached an epidemic level. Since January there have been 686 cases reported, he said, with almost all patients recovering fully.
Read: Thai Babies Born With Zika-Related Birth Defects
Health officials remain on alert, however.
In late September, the first Thai babies were born with severe birth defects associated with the disease just weeks after an outbreak hit the capital's Sathon area.
Jesada urged the public to not spurn those infected because the virus cannot be transmitted through the air.
Zika has long been present in Thailand but there was a sharp rise in reported incidents this past year as awareness of the disease grew. The end of the rainy season should bring reduced risk of exposure.
Health officials warned pregnant women are at special risk and should be wary of catching mosquito-borne diseases such as Zika and Dengue fever. In the past year 51 of the roughly 54,000 reported Dengue cases have ended in death.
Read more:
Bangkok Moves To Contain Zika Outbreak
More Awareness, Reporting Cited for Thailand's Rise in Reported Zika Cases