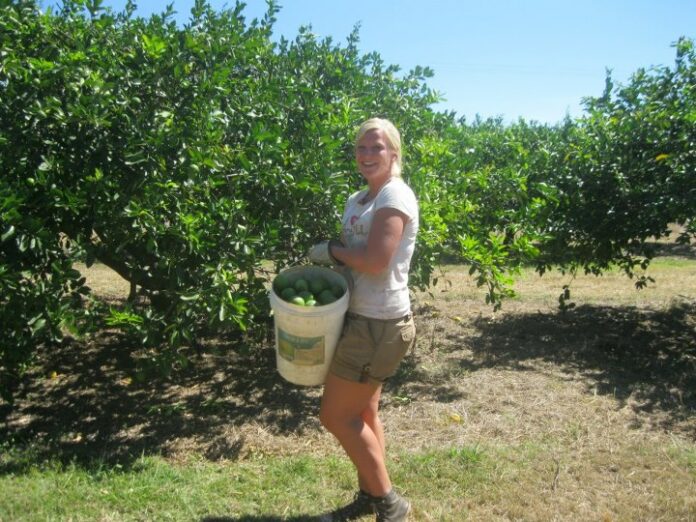 CANBERRA — Australia's government struck a deal with a minor party on Thursday on a tax rate aimed at encouraging foreign travelers to pick fruit on the nation's farms.
The conservative government and the left-wing Greens party reached a compromise on how much vacationers should be taxed on income earned picking farm produce next year, officials said.
The government would not go below a 15 percent rate for the so-called backpacker tax while the Greens had asked for 13 percent.
The compromise involved the government agreeing to take less tax from the travelers' compulsory pension contributions. The government also offered an additional AUD$100 million (2.7 billion baht) spending on the environment.
"We have a situation where farmers just simply didn't know whether they were going to be able to collect their fruit or whether it was going to be withering on the vine," Greens leader Richard Di Natale told reporters.
Treasurer Scott Morrison said the pension compromise would cost $55 million a year. Agreeing to 13 percent rate would have cost more than $60 million, he said.
Despite the Greens getting most of what they wanted in an attractive tax system, Prime Minister Malcolm Turnbull said keeping the 15 percent rate was "a very important statement of principle."
The deal was expected to be passed by Parliament late Thursday, the last day Parliament was to sit for the year.
Australian farmers rely heavily on thousands of young backpackers traversing the Outback to pick their produce each year.
But farmers feared many of these seasonal laborers would bypass Australia for countries such as New Zealand when a tax rate of 32.5 percent on every dollar earned was to come into force on Jan. 1.
"Farmers can now plan next year's harvest with confidence that they will have a backpacker workforce there to help them harvest their fruit and harvest their crops," said Fiona Simson, president of the National Farmers' Federation, Australia's leading farming group.
Many backpackers currently pay no tax on their earnings because, like Australian residents, they are allowed to earn up to $18,200 before any tax is owed.
But a court ruled last year that that the Australian Tax Office should not treat foreign travelers the same as Australian residents. They won't have a tax-free threshold from January.
Many fear that months of uncertainty had already deterred many travelers who otherwise might have come to Australia to pick the current summer crops.
Story: Rod McGuirk