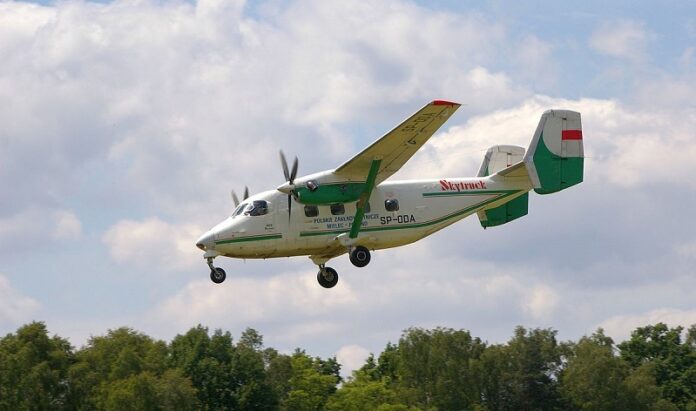 JAKARTA, Indonesia — Indonesian rescuers on Sunday recovered body parts in the sea where a police plane with 13 people aboard is believed to have crashed after takeoff.
The light aircraft lost contact Saturday on the way to the island of Batam off the southeast coast of Sumatra island near Singapore. All those aboard, including five crew and eight police passengers, are feared dead, officials said.
The M28 Skytruck plane is believed to have plunged into 24-meter (79-feet) deep waters, said National Search and Rescue Agency chief Henry Bambang Soelistyo.
He told a news conference that body remains probably of the victims were found in the area where villagers earlier retrieved a seat and a bag containing a cellphone and police documents.
TV footage showed police uniforms and other clothing also were retrieved from the sea.
Search teams involving Indonesia's navy, customs office and maritime police as well as aircraft from Singapore were scouring a 518-square-kilometer (200-square-mile) sea area for the wreckage of the aircraft, Soelistyo said, adding that divers also were deployed.