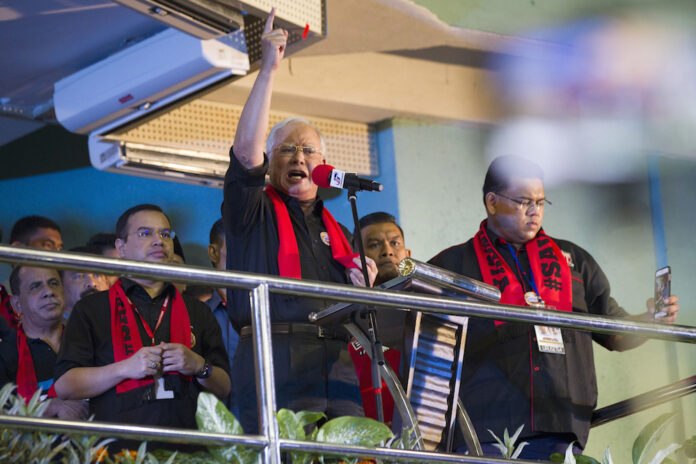 KUALA LUMPUR — Malaysian Prime Minister Najib Razak has led a protest rally against what he called a "genocide" of Muslim Rohingya minority in Myanmar.
Najib says Sunday's rally at a stadium Kuala Lumpur in Muslim-majority Malaysia sends a strong message to Myanmar leader Aung San Suu Kyi and her government that "enough is enough" as he vowed to fight for the rights of the Rohingya.
He said: "The world cannot stand by and watch genocide taking place."
The plight of Rohingya in predominantly-Buddhist Myanmar has galvanized Muslims in Southeast Asia and beyond.
Some critics accuse Najib, who is grappling with a financial scandal, of using the rally to win the support of the country's Muslim Malays ahead of general elections due in 2018.