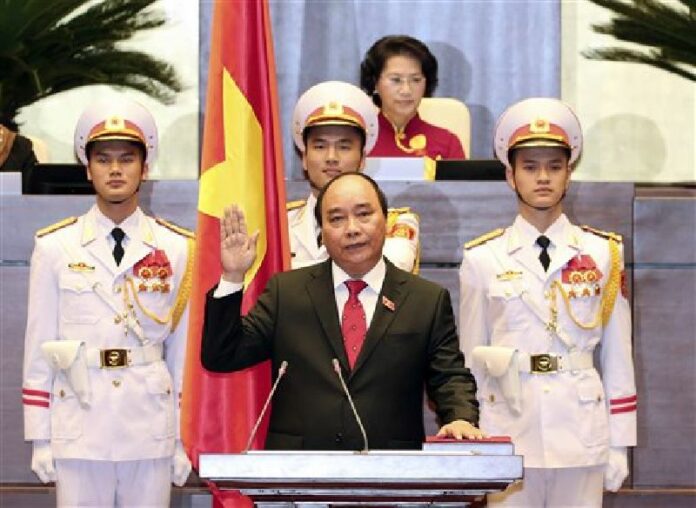 HANOI — A court in northern Vietnam sentenced a former army officer and another activist to more than 10 years in prison each for attempting to overthrow the communist government.
Tran Anh Kim and Le Thanh Tung were convicted of attempted subversion at a one-day trial for setting up "reactionary group in the name of National Force for Democracy," state-run online newspaper Vietnamnet reported. They were sentenced respectively to 13 years and 12 years and must serve 4 years of house arrest after their prison terms end.
Kim, a 67-year-old former army officer, served an earlier prison term of 5 ½ years for violating national security law in a 2009 case also involving what Vietnam authorities called an attempted overthrow of the government.
Lawyers and court officials in Thai Binh province where the trial was held Friday were not available for comment Monday.
U.S. Ambassador to Vietnam Ted Osius said in a statement Monday that he was "deeply concerned by the sentencing" and that "all people should have the right to freedom of speech and association."
"The recent trend of arrests and convictions of peaceful activists is troubling and threatens to overshadow Vietnam's progress on human rights," he said.
He also called on Vietnam to release the two and all other prisoners of conscience and to allow all individuals in Vietnam to express their political views without fear of retribution.
International human rights groups, U.S. government and some other Western governments have criticized Vietnam for jailing people for peacefully expressing their views, Hanoi maintains that only law breakers were put behind bars.