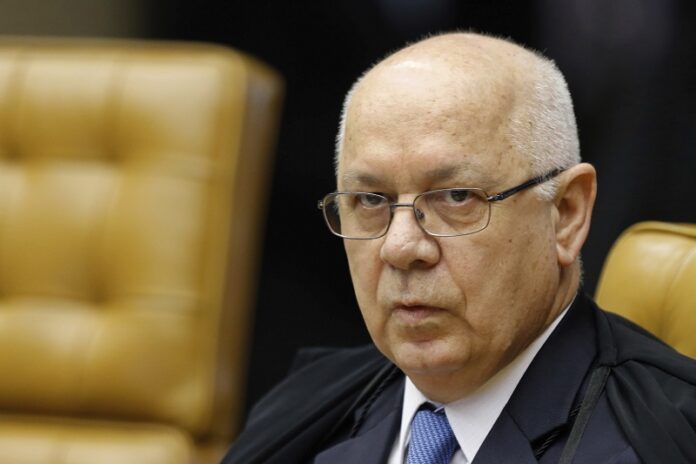 RIO DE JANEIRO — A Supreme Court judge central to the huge corruption investigation roiling Brazil died in a plane crash Thursday, casting doubt over the future of a probe that has reached to the top of the political and economic elite, threatening the president himself.
Justice Teori Zavascki died when a plane carrying him and three others crashed outside Paraty, a popular coastal town about 155 miles (250 kilometers) west of Rio de Janeiro, according to his son and authorities.
While the cause of the crash had not been determined, Zavascki held such an important role in the "Car Wash" investigation into a multibillion-dollar bribe scheme at the state oil company Petrobras that many Brazilians immediately voiced suspicious of possible foul play and demanded a full investigation.
"Justice Teori Zavascki had been strongly driving the #Carwash investigation in the Supreme Court. It's hard to believe this was a mere accident," tweeted Alan Mansur, director of the National Association of Prosecutors.
Federal police said late Thursday they were launching an investigation.
Within an hour of the news of Zavascki's death, President Michel Temer, who has been named by suspects caught up in the Petrobras investigations, addressed the nation.
Zavascki "was a good man, and a (symbol of) pride for all Brazilians," said Temer, who called for three days of national mourning.
The justice's son, Francisco Prehn Zavascki, was first to confirm that his father was killed in the afternoon crash. "Dear friends, we have just received confirmation that my father has died. Thank you for all the strength," he wrote on his Facebook page.
Authorities initially reported four people were on board but later raised the number to five and said three bodies had been recovered. The other two identified as deceased were businessman Carlos Alberto Filgueiras and pilot Osmar Rodrigues, according to the Brazilian military. The names and status of the remaining two were not released.
Images on Globo showed rescue workers pulling part of a small white airplane from the sea. Witnesses speaking to Globo said it was raining hard in the afternoon, which is typical during summers in the Southern Hemisphere.
Calls and emails to the firefighters overseeing the recovery were not returned.
While the largest corruption probe in Brazil's history has been led by a team of prosecutors and Judge Sergio Moro in the southern city of Curitiba, Zavascki handled cases involving politicians. Under Brazilian law, only the Supreme Court can decide to charge or jail federal politicians.
Most recently, Zavascki had been reviewing the dozens of plea bargains of former and current executives of the big Odebrecht construction company, which was one of the main players in the kickback scheme that investigators allege involved more than $2 billion in bribes over a decade. Over the last two years, dozens of politicians and businessmen have been jailed in the sprawling probe.
Zavascki was expected to decide which of the Odebrecht plea bargains to validate by February. Validation would make them public, potentially implicating dozens of politicians in Brazil and several other countries where Odebrecht did business.
It's not clear what will happen to the "Car Wash" cases that Zavascki was overseeing. They could be split among other justices on the court or possibly assigned to just one justice.
Zavascki's replacement on the court will be appointed by Temer, who denies wrongdoing and has not been charged in the Petrobras case.
The death will delay the probe "but is unlikely to represent much of a blow," wrote risk consultancy Eurasia late Thursday.
About 100 politicians and business executives have already been arrested or are under investigation in Brazil for allegedly overcharging contracts with Petrobras and other state-run companies to pay for bribes and election campaigns. In addition to Temer, senior Cabinet members and close aides and allies of the president have been implicated in testimony from some of those arrested.
Former Odebrecht director Claudio Melo Filho cited Temer 44 times, making accusations of illegal campaign financing. If his allegations should be confirmed by Brazil's top electoral court, Temer would be removed from the presidency and Congress would pick a successor.
Moro, the Curitiba judge, issued a statement calling Zavascki a "Brazilian hero."
"Without him, we would not have had the Carwash operation," Moro wrote. "I hope that his legacy, of serenity and firmness in law enforcement, regardless of the powerful interests involved, is not forgotten."
Story: Peter Prengaman, Mauricio Savarese