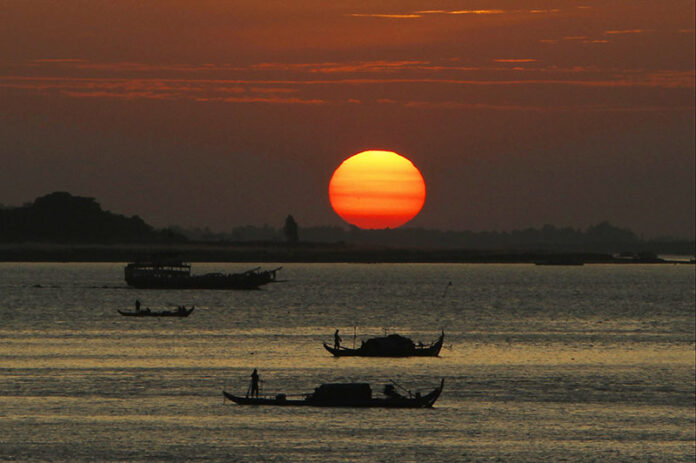 PHNOM PENH — Cambodian police have arrested a Japanese man and two Cambodians suspected of tricking Cambodian women into working in the sex trade in Japan.
A statement posted Monday on the Cambodian National Police website said Susumu Fukui, the 52-year-old owner of a Japanese restaurant in Phnom Penh, was arrested last week on suspicion of luring at least 10 women from provincial areas to work in Japan, ostensibly as well-paid waitresses, but then forcing them into the sex trade. Also arrested were his 28-year-old Cambodian wife and a 34-year-old male employee of the restaurant.
The website said the arrests followed the rescue of seven of the women by Japanese police after they secretly contacted the Cambodian Embassy in Tokyo. The women returned to Cambodia late last month.
Police said the Japanese man and his wife told the women they recruited that they would earn USD$3,000-5,000 (105,000 baht to 175,000 baht) a month in Japan. On arrival, however, they were sent to Gunma prefecture, northwest of Tokyo, where they were forced to work in the sex trade. Japanese newspapers reported that after the women were freed, the authorities there made three arrests, of two Japanese men and a Thai woman, for forcing them into prostitution.
Ly Sophana, a spokesman for the Phnom Penh Municipal Court, said the three suspects in Phnom Penh were expected to be formally charged by prosecutors on Tuesday when the authorities have finished questioning them.