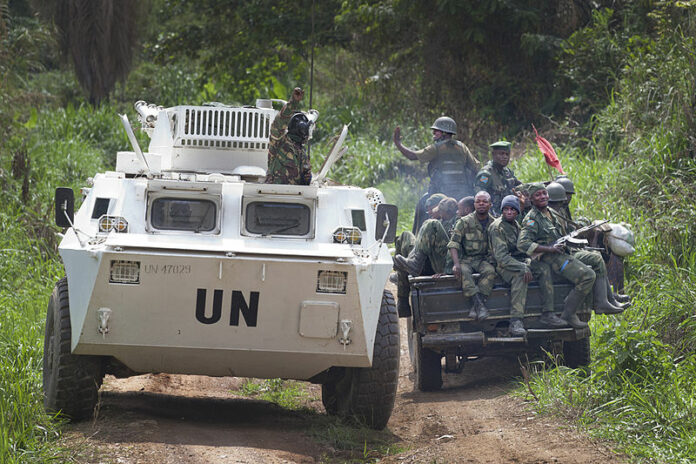 KINSHASA, Congo — Congo's government said Saturday it was investigating a video that shows uniformed soldiers shooting at apparent militia members who are armed with sticks, and that a commanding officer had been arrested.
The video, which has been edited and widely shared on social media, could not be immediately verified. It emerged just days after the United Nations expressed grave concern about reports of more than 100 people killed in the past week in clashes between soldiers and fighters with the same militia who were armed with machetes and spears.
This vast Central African country is home to multiple militias vying for control of rich mineral deposits, and human rights groups have long expressed concern over alleged abuses by the military in the fight against them.
http://www.youtube.com/watch?v=60lYy9YfxSA
Warning: This video depicts graphic violence. Viewer discretion is advised.
The Congo government statement Saturday said a commanding officer and his sub-officer had been arrested for actions shown in the video. The footage shows uniformed soldiers firing repeatedly while advancing on foot along a dirt road, then inspecting a number of bodies.
The statement said two days of fighting in December between the army and the Kamwina Nsapu militia left at least 13 dead. It said the military operations were meant to protect some one million people in and around Mbuji-Mayi city.
On Tuesday, the U.N. said the reports of killings this month of members of the same militia in Kasai-Central province, if confirmed, "would suggest excessive and disproportionate use of force by the soldiers."
Provincial Gov. Alex Kande dismissed the reported death toll of more than 100 in that fighting, and Congolese government spokesman Lambert Mende called the U.N. comments "hasty and improper."
The militia fighters are accused of destroying buildings and carrying out other acts of violence since their leader Kamwina Nsapu was killed in a police operation last August.
Story: Saleh Mwanamilongo