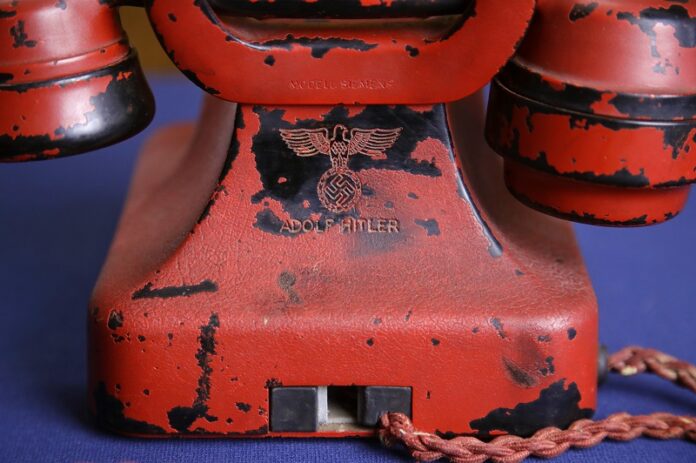 CHESAPEAKE CITY, Maryland — A telephone owned by Adolf Hitler has sold at auction for USD $243,000.
Andreas Kornfeld of Alexander Historical Auctions says the phone sold Sunday afternoon to a person who bid by phone. The auction house does not disclose the names of buyers.
Bidding for the phone started at USD $100,000.
The red telephone includes a Nazi party symbol and Hitler's name engraved on the back. Occupying Russian officers gave the phone to a British officer, Sir Ralph Rayner, during a visit to Hitler's bunker in Berlin. The phone was used in vehicles and trains as well as Hitler's field headquarters.
Kornfeld says a porcelain figure of an Alsatian dog, also owned by Hitler, also sold Sunday to a different bidder for USD $24,300.