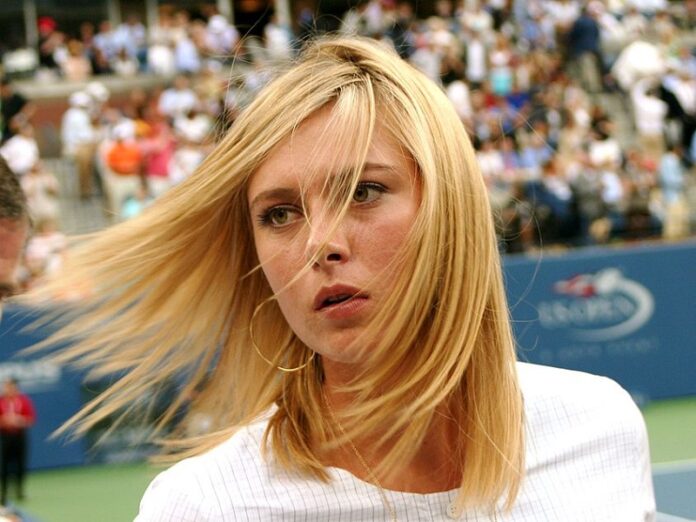 PARIS — Maria Sharapova's popularity and past success did not earn her the wild-card invitation she needed to get into the French Open after serving a 15-month doping ban.
"I'm very sorry for Maria, very sorry for her fans. They might be disappointed; she might be very disappointed," French Tennis Federation president Bernard Giudicelli said Tuesday in a live broadcast via Facebook. "But it's my responsibility, it's my mission, to protect the game and protect the high standards of the game."
Giudicelli said he personally told Sharapova of his ruling during a phone call on Tuesday. The French Open begins May 28.
Three other tournaments, including the Italian Open this week, have given her wild cards since her suspension ended last month.
"While there can be a wild card for return from injury, there can't be a wild card for return from doping," Giudicelli said.
A tournament may grant a wild card to any eligible player. WTA CEO Steve Simon said he disagreed with the French federation's reasoning.
"She has complied with the sanction imposed," Simon said in a statement emailed to The Associated Press. "There are no grounds for any member of the (tennis anti-doping program) to penalize any player beyond the sanctions set forth in the final decision resolving these matters."
Sharapova did not comment on Tuesday's announcement. She skipped a news conference after pulling out of a second-round match in Rome on Tuesday because of a left thigh injury.
She is a two-time champion at Roland Garros, the owner of a total of five major titles, a former No. 1-ranked player and one of the world's most recognizable athletes. She returned to the WTA tour last month after testing positive for the newly banned heart drug meldonium at the Australian Open in January 2016.
Giudicelli acknowledged that plenty of fans would have wanted to see Sharapova play in Paris, where the French Open starts May 28.
"I read the results of several polls and I could see that about two-thirds were in favor of Maria being granted a wild card. Of course I felt some pressure," he said. "We did not want to treat Maria Sharapova differently."
He felt that offering Sharapova a short cut into the main draw would send the wrong message in the fight against doping in sports.
"I know that a lot of people might be disappointed by this decision," he said. "But nevertheless Roland Garros invests a lot – along with the other Grand Slams, the ATP, and the WTA – into the fight against doping. It was inconceivable to take a decision that would have been the opposite of this."
Sharapova, who has titles at all four majors, won at Roland Garros in 2012 and 2014.
Thanks to results via wild-card entries at her first two tournaments, she lifted her world ranking to outside the top 200 this week. But that wasn't good enough to make the cut even for the qualifying field at Roland Garros, so she will miss the tournament for a second straight year.
Sharapova initially was given a two-year suspension after testing positive for the banned heart drug meldonium at last year's Australian Open.
The Court of Arbitration for Sport reduced the ban on appeal, ruling she bore "less than significant fault" in the case and she could not "be considered to be an intentional doper." Sharapova had been taking meldonium for many years, but overlooked announcements by WADA that it added the drug to its banned list on Jan. 1, 2016.
"The Court of Arbitration reduced her suspension but also recognized that Maria was the sole person responsible for her misfortune," Giudicelli said. "It's not down to me to question that decision and, I repeat, we must respect decisions that were taken."
Top-ranked players Angelique Kerber and Andy Murray spoke out against Sharapova receiving wild cards, while Eugenie Bouchard openly called her a "cheater" who should be banned for life.
Many players believed Sharapova should have had to start in bottom-rung tournaments to improve her ranking, rather than receive free passes into events on the main tour.
She was given wild cards at Stuttgart and Madrid before the Italian Open this week. She was a past champion at all three.
"Must be tough for her, but it's the way it is," Novak Djokovic said in Rome about the French Open ruling. "In some tournaments, she's going to get that help in wild card and invitation; some not. Unfortunately, it's (a) Grand Slam, which is, for sure, for her, a big one."
Story: Jerome Pugmire