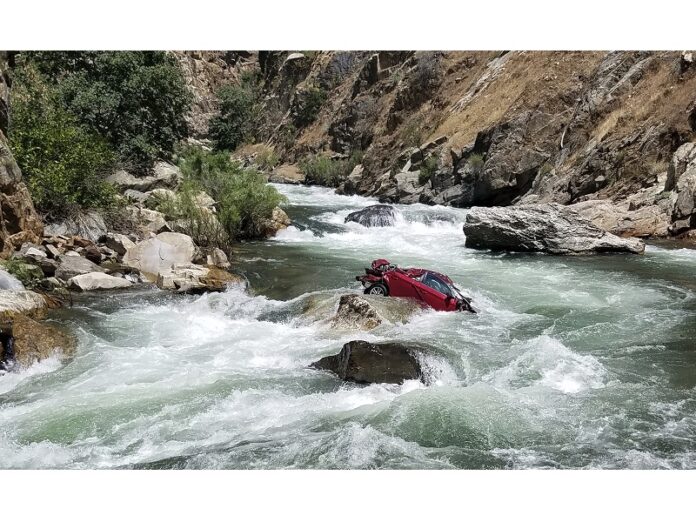 FRESNO, California — Authorities are trying to recover the bodies of a Chinese couple who apparently plunged off a cliff in California's Kings Canyon National Park.
Crews are working Thursday at the Kings River, where a white Ford Focus was discovered submerged in August. Winter rains made the swollen, rushing river too dangerous to make an earlier attempt.
Read: Families to Spread Ashes of Students in California and Thailand (Photos)
Searchers believe the car contains the bodies of 31-year-old Vinan Wang of San Diego and his wife, 30-year-old Jie Song, Chinese citizens who vanished during an August vacation.
Authorities believe their car plunged 500 feet over a cliff.
The Ford was spotted as authorities were recovering another car that had plunged into the river earlier. The bodies of two exchange students from Thailand were recovered from that car last month.