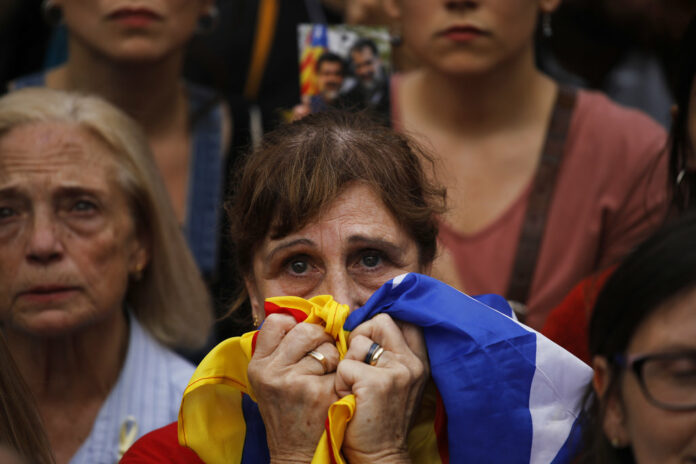 BARCELONA, Spain — Catalan separatist lawmakers have passed motion to establish a new republic independent of Spain while the opposition boycotted the vote.
Separatist lawmakers erupted in applause as the vote was approved with 70 votes in favor of independence, 10 against and 2 blank ballots. Most opposition lawmakers had left the chamber in protest moments before the vote.
Spain opposes the independence bid and the national government in Madrid is readying measures to take over control of the northeastern region. No country has expressed support for the secession bid.
The motion calls for beginning an independence process that includes drafting Catalonia's new top laws and opening negotiations "on equal footing" with Spanish authorities to establish cooperation.