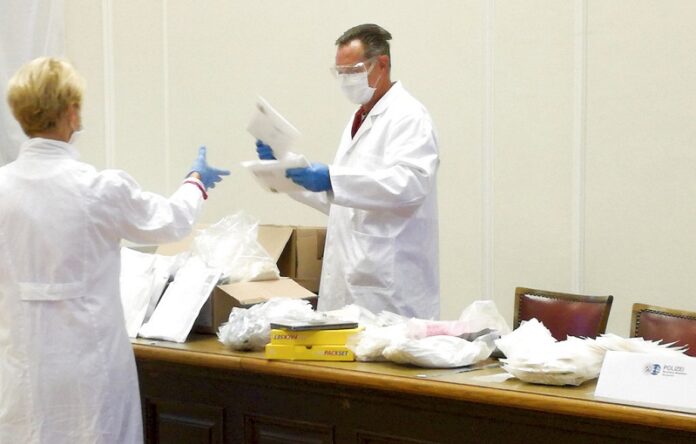 BERLIN — German police have arrested a Dutch man accused of running an international narcotics business from his apartment, after seizing drugs with an estimated street value of 3 million euros (USD $3.5 million).
News agency dpa reported that police and prosecutors in the western city of Wuppertal said Thursday they found 200 kilos (440 pounds) of drugs in the raid at the beginning of this week. Ecstasy, cannabis-laced chocolate, cocaine and amphetamines were all said to have been found.
Investigators say the 29-year-old sold drugs over the darknet, an area of the web accessible through special software, and dispatched them by mail. Packages went to Thailand, the U.S. and Australia among other destinations.
Police are still investigating where the source of the drugs and who else might have been involved.
In July, a Canadian man accused of masterminding the world's leading darknet was found dead in a police cell in Bangkok.
Related stories:
AlphaBay 'Darknet' Suspect's Flashy Cars Raised Eyebrows in Bangkok