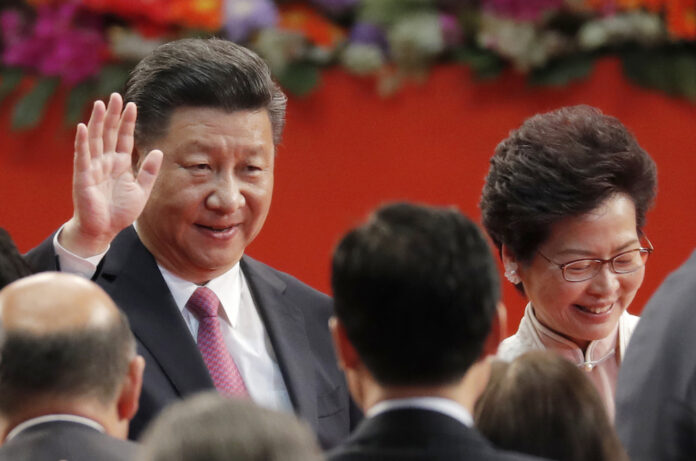 BEIJING — Students at China's prestigious Tsinghua University are celebrating International Women's Day with banners making light of a proposed constitutional amendment to scrap term limits for the country's president.
One banner joked that a boyfriend's term should also have no limits, while another said, "A country cannot exist without a constitution, as we cannot exist without you!"
Photos of the banners were shared on Chinese social media Wednesday night before they were scrubbed by censors. Several online commenters also said the posters appeared to have been swiftly removed.
China's ceremonial legislature is poised to pass a constitutional amendment that will allow President Xi Jinping to rule indefinitely during its ongoing annual session.
Despite heavy censorship, the move has been criticized by liberal intellectuals as a return to dictatorship and satirized online.