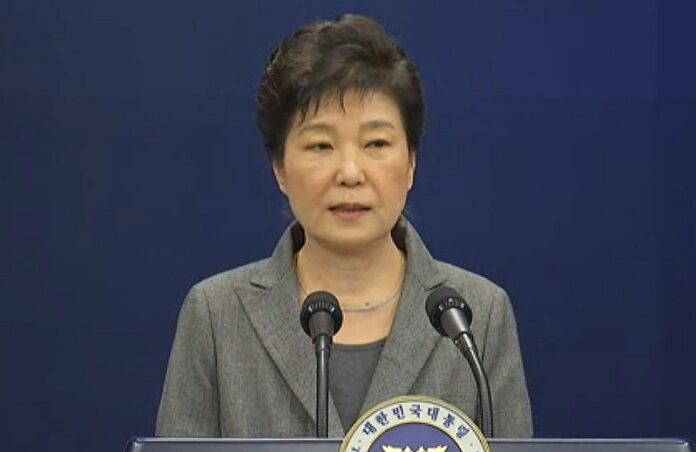 SEOUL, South Korea — A South Korean court has sentenced disgraced ex-President Park Geun-hye to 24 years in prison over a corruption scandal.
The Seoul Central District Court issued the verdict on Friday after convicting Park of bribery, abuse of power, extortion and other charges.
Park has been held at a detention center near Seoul since her arrest in March 2017, but she refused to attend Friday's court session, citing sickness.
The biggest charge was that she colluded with a longtime confidante to take tens of millions of dollars from companies in bribes and extortion.
Park was removed from office last year following months of massive rallies that saw millions take to the streets calling for her ouster.